Robert Pattinson Proves Talent In The Devil All The Time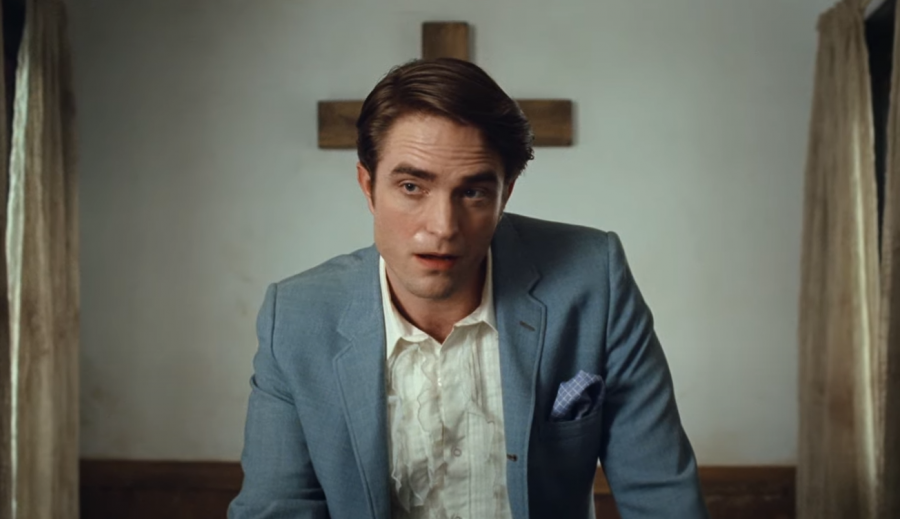 Start the Halloween season off with the disturbing new psychological thriller from Netflix, The Devil All the Time.
The film is based on the book of the same name by Donald Ray Pollock and stars Tom Holland, Bill Skarsgard, Riley Keough, and Jason Clarke. 
Set in the rural town of Knockemstiff, Ohio during post-WWII America, the film explores the lives of its townspeople and the effects of evil and religion intertwining. 
At best, The Devil All the Time is like getting the perfect entre, but having your side dish served cold; leaving something to be desired.
It's gruesome and twisted. The acting feels natural and the story is compelling enough to see it through the end.   
What makes TDAT a worthy watch is the ensemble cast. Several actors that have appeared in major studio blockbusters make a dramatic turn here. The film's dark and ominous tone differs from what audiences are accustomed to with these stars. 
Tom Holland gives a stellar performance as the central character that is sure to give him recognition during award season, and Sebastian Stan takes over as the sheriff in a role that was originally meant for Chris Evans; the actors appear alongside each other in the Marvel Cinematic Universe. 
An unrecognizable and slimmed down Harry Melling, best known for playing Dudley Dursley in the Harry Potter series, also makes an appearance as the father of a younger character.  
The most surprising performance comes from Robert Pattinson who transforms into his character the moment he speaks. Pattinson plays the vile town preacher and has been building up his resume with films such as The Lighthouse and Tenant in preparation for the upcoming DC film The Batman. 
What's fascinating about this movie is that the leading actors in the film have an authentic southern drawl yet none of them are American. 
The all-star cast and the ambiance of postwar America are enough to keep a person interested, but the R rating and graphic content could deter some viewers. The film includes bloody images, violence, sexual content, and language throughout.   
The Devil all The Time is available to watch on Netflix.