Carlota Marin: A Lifetime of Substance and Experience
March 18, 2019
March 4, 2019
We live in California and they don't care what Federal Law says
February 20, 2019
Claudette Colvin: A Forgotten Figure in Black History Month
February 12, 2019
February 12, 2019
February 12, 2019
All the way from Georgia, it's a family affair.
February 6, 2019
The Campus will be back after winter break
December 13, 2018
C.H.A.P. shows Conan O'Brian Documentary to close out fall semester
December 13, 2018
December 5, 2018
After Avengers: End Game, what super hero/villain movies are you excited for next?
The Joker Movie (35%, 12 Votes)
Spider-man: Far From Home (32%, 11 Votes)
X-Men: Dark Phoenix (18%, 6 Votes)
Birds of Prey (Harley Quinn) (9%, 3 Votes)
Brightburn (6%, 2 Votes)
Total Voters: 22

Loading ...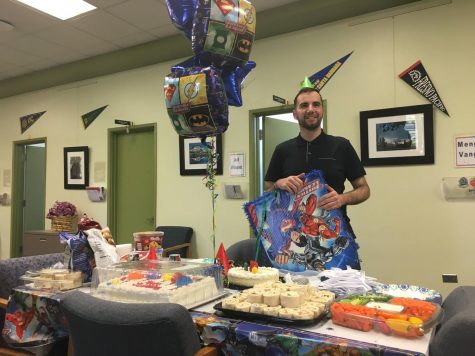 "There's a lot, of course, to admire in [Thomas Jefferson's] thinking and his philosophy, but then again if you plunge into his writings, especially the notes on the state of Virginia, you know that he knew slavery was wrong. We are all morally conflicted human beings."- Democratic Presidential Candidate Pete Buttigieg.

Presidential Candidate Buttigieg gives support to the idea of removing 3rd US President Thomas Jefferson's name from buildings and event across the country.

What are your thoughts on this? Is Jefferson a part of history best forgotten? Is erasing the past the same as pretending it never happened? Do Jefferson's accomplishments outweigh his faults? If not erasing his name, how should Jefferson and many other founding fathers' past actions be seen? Place your PG-13 comments below! ...