COS Scholarship Registration Open
Reduce the stress of paying for college with just one application.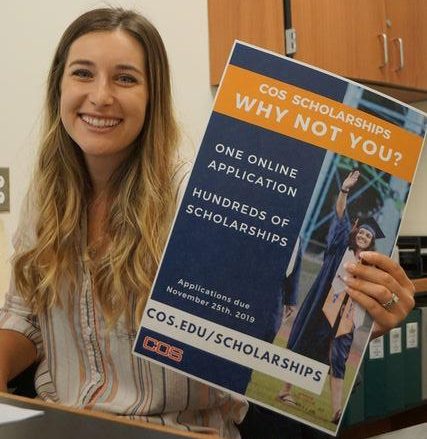 Hang on for a minute...we're trying to find some more stories you might like.
Instead of filling out hundreds of different applications with separate deadlines, the COS Scholarship Application is one online application that applies for hundreds of scholarship opportunities.
Students can access the COS Scholarship Application by going to MyGiant and clicking on Foundation Scholarship.
The deadline is Nov. 25 and opportunities are available to incoming, continuing, and transferring students.
Last year the foundation awarded over $400,000 to students across COS.
For more information, stop by the Sequoia Building Room 3 where a Scholarship Specialist will be happy to help or contact 559-730-3878.