TasteMakers: Celebrating the Arts and Music in Visalia
The Sound N Vision Foundation foundation hosted Tastemakers Festival: a night of music, food and music for the city of Visalia.
Downtown was alive with music from the TasteMakers Music Festival Oct. 19th. The event was put on by the Sound N Vision Foundation, a foundation working to bring free music lessons to valley children.
Aaron Gomes, an organizer of the free festival and co-founder of Sound N Vision, stayed on his feet the entire evening. However he was excited to see a lot of people supporting the work he and the foundation have done.
"Some kids are good at football and other extracurriculars. As a parent it's important [my kids] experience the world." Gomes said "Art and music inspired me and I wanted kids to have that opportunity."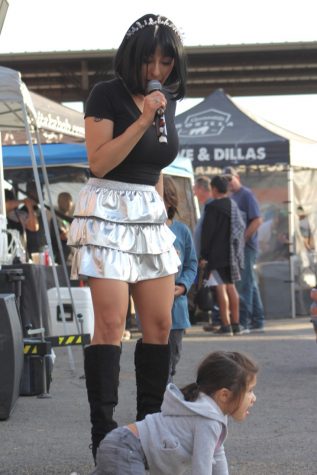 Live music began around 4:15p.m. with PIMs (People in the Moment) a local band and ran through the evening showcasing various bands both local and from around the state. 
James Ace Reese, lead singer of Call Me James and former COS Student, was excited to play in his hometown again and support the local art community.
"I don't like big cities." Reese said "Visalia's not like other big cities. Moving away allows you to take on the full potential of yourself but I don't see a problem staying or even supporting your local community."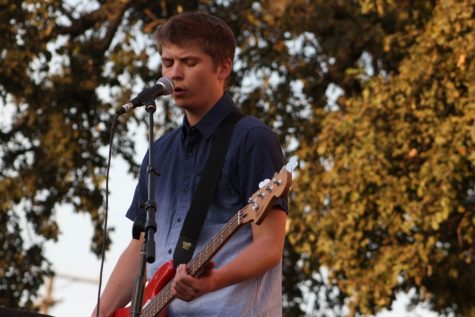 Other bands, like The Charities, Brim and The Box played showcasing a wide variety of genres from indie to funk.
Crowds were drawn from the Taste The Arts Festival ending right as the music began. Various artists were spray painting large works of art across the walls of the old lumber sheds.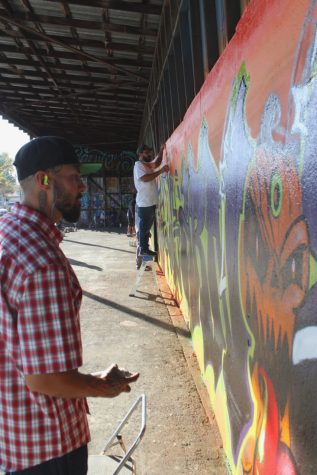 Audrey Smith, who was in town visiting family, enjoyed the music and culture brought on by the event. 
"It's nice to see this happening in town," Smith said, "I'm glad I got to get out of the house and see what was going on."
There were numerous vendors such as Tioga Sequoia, Pita Kabob, Tacos Lucha, Quesadilla Gorilla, The NitroBike, and others selling food and craft beer.
Around 8:30p.m. The Sound N Vision Foundation Youth Band took the stage showcasing local kids who were trained by the foundation's members.
"Each kid has been training almost a year for this." Gomes said, "It's great to see them go on stage and enjoy the fruits of their labor."
Gomes hopes this festival helps bring people in the Central Valley closer together and encourages people and valley youth to find culture right in their own backyard. As James Ace Reese put it,
"If you don't support local art you'll have to go to LA or San Francisco to find it." Reese said, "[This area] is a melting pot of the mind. [Local] art brings us together and creates a greater artist to fan connection than a sold out stadium."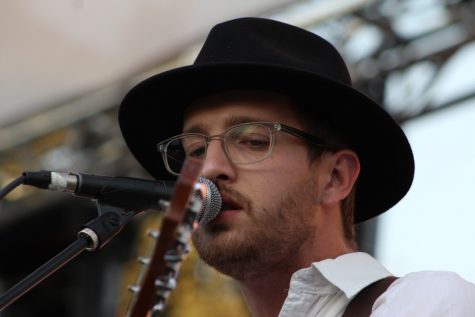 Those who want to donate, volunteer or create other community events with the Sound N Vision Foundation can contact Gomes or other members at snvfoundation.org.