COS Receives Largest Donation In College's History!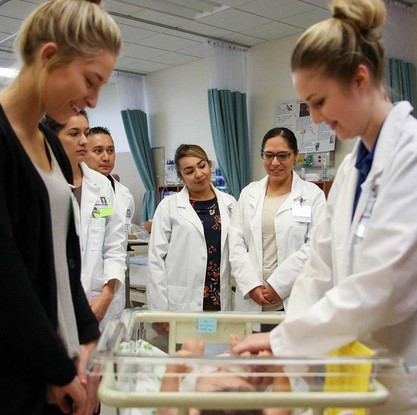 The College of the Sequoias in Visalia recently received a $5.4 million dollar donation, which is the largest the college has ever gotten in its 95-year history.
The donation comes from a family trust of a couple that have since deceased and wish to remain anonymous, the college announced Thursday, Jan. 20.
"This couple are incredibly philanthropic," College of the Sequoias foundation director Tim Foster said, "Their frugal lifestyle and generosity resulted in three endowments and several other transformative gifts that will bring positive changes in COS student lives forever."
The couple's donation will be used to fund the nursing and physical therapy assistant program, as well as supporting three other programs: medical education, scholarships for teachers, and expanding technology.
Tim Foster and the COS Foundation picked three places for the money from the couple's donation to go:
Firstly, COS announced that they would be giving a $550,000 capital gift to expand its Nursing and Allied Health simulation lab.
This donation will allow the college to purchase equipment and upgrade a building to create the three-phase simulation lab that is designed to "help bridge the distance-learning gap".
Currently, students taking advantage of the Nursing and Allied Health lab are using a virtual reality makerspace.
Next, a 2 million dollar donation will go towards the Local Heroes Fund, which collects and directs resources for scholarships and other investments for students pursuing careers in education, medicine, law enforcement and firefighting.
And lastly, a $1.5 million investment will be used to create a technology endowment meant to fund programs dedicated to putting cutting-edge technology in the hands of students.
Those who would also like to support the college's efforts or wish to fund similar projects can contact the COS Foundation Office at 559-730-3861.
Leave a Comment