Why I Chose Stringing As My Career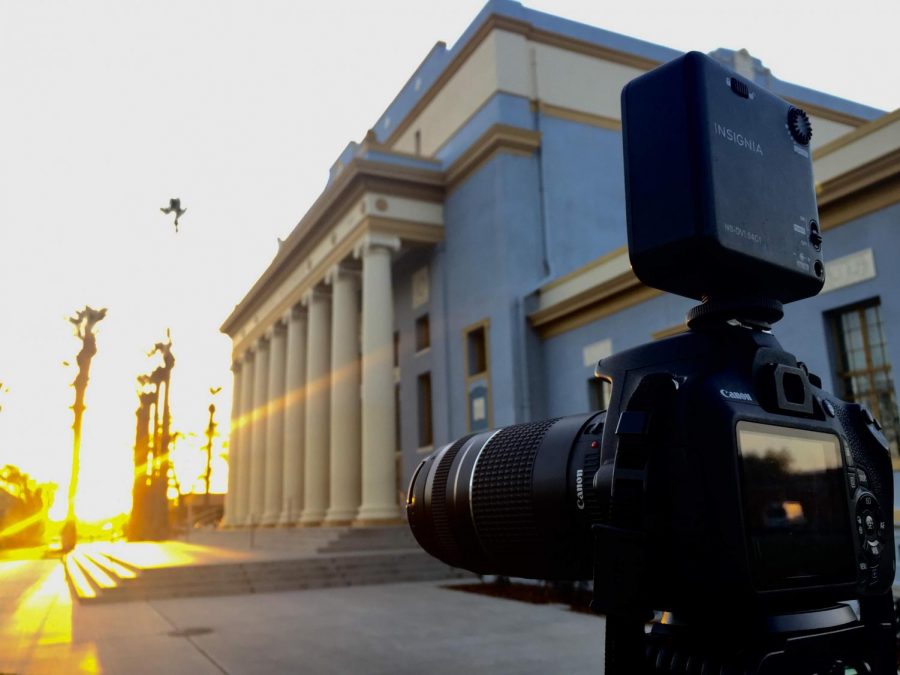 Louie Vale, Reporter/Photographer
February 24, 2020
No matter what happens during the night, there is always a story waiting to happen while you're sleeping overnight behind the lens of a camera. From fires, accidents, and police activity, I wanted to do something with my camera than just sports photography.
I've pursued photojournalism while I was in high school. I created "KCFH News" back in 2014 and went looking for photographers. Most of my photographers had to be experienced and comfortable with talking to people.
I recently watched the Netflix series "Shot In The Dark" that was released in 2017 and that gave me a better idea on the behind the scenes as a stringer.
I invested in a scanner radio and some antennas and I later installed it in my car and put in radio frequencies towards fire, police, EMS, and hospitals. By the time I had gotten my first call, I started to get on a roll to every scene I go to.
As a stringer, we document bad things and capture photos to get TV hits. Once I document everything and get the photos I need, I send them to NBC, FOX, CBS, and ABC. If your footage gets picked by a news stations, your looking at some cash in your pocket depending on what incident you get.
This type of position is not a very easy job. There's a lot of potential danger to these types of situations especially during the active shooter incident down in Lemoore on January 5th.
There are so many more cameraman and reporters that are just showing up at scenes. The people who call themselves stringers, or just record something and put it on the internet that doesn't necessarily mean you're a stringer. If money is the reason why you're out here, don't come out here. I love putting stuff on TV, I love to be on TV and I'm a part of it.
Best advice as a cameraman for 4 years is when you get to the scene don't stop recording. There is always something coming up or going on that is possibly going to happen during an emergency incident.
The hardest part about this job is getting dispatched to a scene where it involves a fatality and you have to get that photo just to tell the story. Some family members don't like it and it's disrespectful. I understand that I am recording sad things but, It's what I do. This is the reality of it.
Throughout my career, I had about 14 TV hits from CBS47 Eyewitness News, ABC 30 Action News, KSEE 24 News, and Univision Noticias 21. It honestly makes me happy to be a part of the journalism family and to know that you can make a living just off of a camera and getting details. It's wonderful at what photo-journalism can do for you.
Down below are a couple of links to things I have done as well as sources that I have worked with.
https://www.facebook.com/KCFHTV/ https://www.youtube.com/channel/UCp8h8_r5sDkPyE8zBwgj9UQ/videos https://twitter.com/louie6226?lang=en https://www.instagram.com/louie_vale_kcfhtv/