Working as a Caretaker During COVID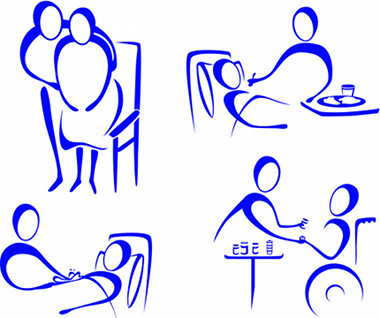 After being unemployed for six months, I finally started working at the beginning of September. I'm a home care aide for adults with disabilities. In this case, for a client who needs 24/7 care has epilepsy and diabetes along with other mental disorders like depression and anxiety. He is my only client. 
I work with six other people and we all alternate shifts. We also have direct contact with my client's parents. In total, that is nine people, nine families, nine totally different lives who can be affected if one of us were to get COVID. Mind you, we all share the same work area, use the same cooking utensils, bathroom, couch, remote, iPads, and all take care of the same client. 
We don't wear masks. None of us. Honestly I feel exposed, especially when everywhere else I go I wear a mask. Sometimes I think, am I really risking getting the virus for $13 an hour? The pay sucks. Especially when our shifts vary from 8 to 10 hours or more when someone calls out. 
I love my job because of its flexible hours that allow me to go to school and work full time. Sometimes I struggle being a wife, student, and full time worker, but I wouldn't give any of it up. Staying busy helps cope with the sadness of the world. 
Honestly, I think my client is the one who is the most at risk. He's the one that has the weakest immune system. I'm not worried about me, I'm worried about him. 
He is not permitted any visitors besides his parents and his caretakers. 
I've had COVID before, I have fought that monster already, so I'm not scared. The only thing I'm worried about is if I were to get it again, I wouldn't want to pass it on to my husband or immediate family. 
My family worries about me, especially knowing that none of my coworkers or myself wear masks. If my nose even sniffles, I panic. 
Although I like to believe that since I've had COVID before, my body has made antibodies against it and have been granted immunity, I know there is nothing to prove that I can't get it again and still always wash my hands, wear my mask, and never touch my face without washing my hands. 
It's important to keep in mind that COVID is still among us and numbers are said to rise around the holidays. 
How can I be sure that my coworkers are wearing their masks when they go out? Or wash their hands  when they first walk into their shift? I can't. 
Do you worry about contracting COVID while at your job? Do they require you to wear mask? Let us know below.