Are you Eligible for a COVID Booster Shot?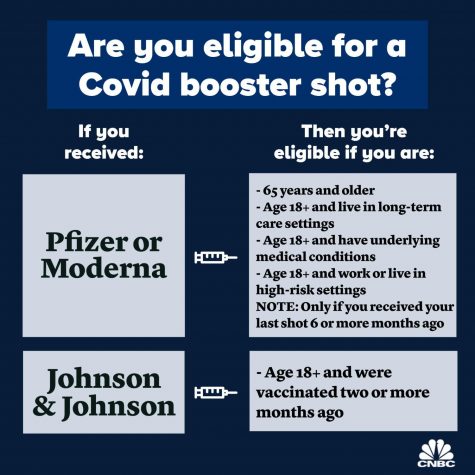 You may be eligible to receive a COVID Booster Shot the CDC announced on October 21, 2021.
More than 100 million people all over the nation are eligible to receive booster shots. Those who received Pfizer, Moderna or Johnson & Johnson are immediately eligible to receive it. The CDC also stated that it was safe to mix and match vaccines.
Leave a Comment