Marvel Announces Phase 4 Release Dates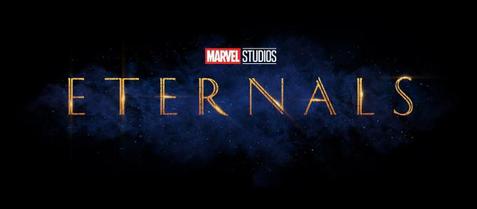 Avengers Endgame wrapped up Marvel's Infinity Saga with Spider-Man: Far from Home serving as the official end of Phase 3. At Comic Con 2019, Marvel officially announced release dates for Phase 4 which would have kicked off next month with the release of Black Widow on May 1st. However, due to COVID-19 Marvel had announced new release dates for Phase 4 earlier in April, but last week the schedule was shuffled once again to include a sequel to last year's Spider-Man: Far from Home. So, while the schedule for Marvels release dates are seemingly set, it could still change with the addition of sequels or acquisitions of new rights to characters or if COVID-19 delays the entertainment industry even longer. As for now here are the release dates for Phase 4
Black Widow: Starring Scarlett Johanson, Florence Pugh, and David Harbor this long overdue solo flick for Black Widow was originally supposed to be released on May 1st, 2020, but as movie theaters are closed across the county, Marvel has opted to push Black Widow to the end of the year taking the original release date of The Eternals.
Release Date: November 6th, 2020
The Eternals: Starring Angelina Jolie, Kumail Nanjiani, Richard Madden, Gemma Chang, Salmea Hayek, and Kit Harrington, this ensemble movie will be a journey across time and space as an ancient and powerful race known as The Eternals battle their evil counterparts, The Deviants. 
Release Date: February 12th, 2021
Shang Chi and The Legend of The Ten Rings: Starring Simu Liu and Akwafina, this is Marvel's first movie to be headlined by an Asian actor and a majority Asian cast. Shag Chi is a master of martial arts who will go up against The Mandarin. 
Release Date: May 7th, 2021
Spider-Man 3: Starring Tom Holland, which was originally left off the new slate of films, but was rumored to drop on July 16th, 2021, is now officially confirmed to be coming out. With a November release date this will make this the first live action Spider-Man movie to not be released in the summer blockbuster window. Little is known about the plot, but it is confirmed that the word "home" will be incorporated into the title 
Release Date: November 5th, 2021
Thor: Love and Thunder: Starring Chris Hemsworth, Natalie Portman, and Tessa Thompson. Director Taika Waititi returns and promises a crazy fun filled sci-fi adventure with the return of Natalie Portman's Jane Foster who. like her comic book counterpart, will become worthy of wielding Thor's hammer. 
Release Date: February 11th, 2022
Doctor Strange in the Multiverse of Madness: Starring Benedict Cumberbach and Elizabeth Olsen, it has been confirmed that legendary director Sam Rami will direct this follow up to 2016's Doctor Strange. Described as a horror movie and confirmed to tie into the Disney+ WandaVision series, this movie will untie Scarlet Witch and Doctor Strange for a magical adventure across the multiverse
Release Date: March 25th, 2022
Black Panther 2: Little is known, only that Chadewick Boseman returns to the Black Panther role.
Release Date: May 6th, 2022
Captain Marvel 2: Little is known, only that Brie Larson returns to the Captain Marvel role.
Additionally, Marvel has announced several untitled release dates for:
October 7th, 2022
February 17th, 2023
May 5th, 2023
July 28th, 2023
November 3rd, 2023
Possible options to fill these slots could be a third Guardians of the Galaxy Movie, a fifth Avengers movie, a third Deadpool, or a reboot of the Fantastic Four, X-Men, or Blade series. Only time will tell, but it is clear that Marvel fans will have plenty to look forward to for the next few years.