"COVID Happening Was a Blessing in Disguise," A COS Student's COVID Story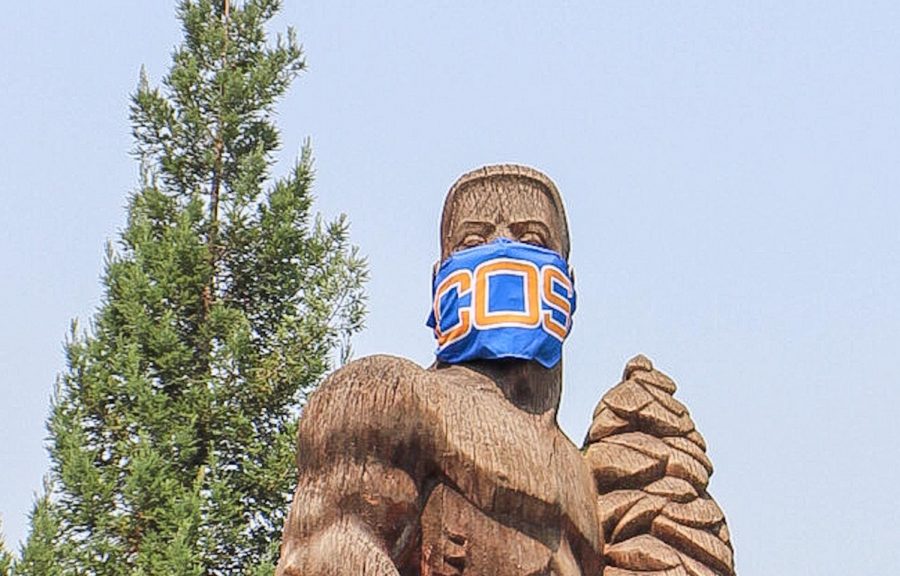 The fear of contracting COVID still looms across the country, but what happens when that fear becomes reality?
COS student, mother, and wife, Margaret Paleo, said that COVID has severely impacted her work and personal life in many ways. She hopes for her life to slowly get back together after the loss of her father in law, and sees this pandemic as a blessing in disguise.
 In March, Paleo was stopped from working because of the pandemic. Since her job is at Fresno City College, all operations were immediately stopped. "Thankfully I had unemployment to help me financially so I didn't struggle too much," Paleo said.
 Paleo has a 6-year-old son who was in kindergarten at the time and had to help him with adjusting from in-person to online learning. On top of that, Paleo had school herself as a full-time student, she found that juggling everything was stressful.
 "I struggled with a class that was previously an in-person class. Eventually, I ended up dropping it since I was struggling and got behind. This semester is a bit better. I've always liked online classes since I could work at my own pace.", said Paleo. "Luckily, COS has a lot of resources to help you catch up like tutoring."
 The worst and most impactful part of the pandemic is the recent passing of her father-in-law. She, unfortunately, laments that COVID hit her husband's side of the family the most. His parents and 3 of his siblings contracted the virus. Her father-in-law, who was the healthiest of them all, passed away the 6th of this month.
She, since then, has taken time off work to help her husband and his side of the family and has taken this time to help her son for his online learning.
"It is to always be present!" Paleo said in response to what the most important lesson she learned since March is.
"Things have changed so much that I really value the time I spend with my family more than ever now. I would also say COVID happening was a blessing in disguise. It was honestly kind of nice to have work and school be put on pause and to slow down from my busy schedule. I definitely took advantage of my time off."
COVID can impact any of us at any moment, and the lasting effects on our lives we will not know. For Paleo, it brought loss, but also clarity.