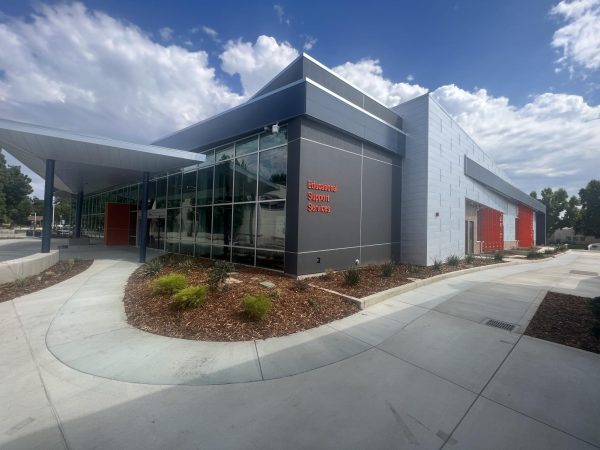 The Education Student Services building replaced the Buckeye and General Grant buildings on the Visalia campus and was originally named the Basic Skills Center before being changed to ESS. The construction project began in November 2021 and cost $16 million.
Students can go into the ESS building to find a quiet place to sit down and focus on their schoolwork. The building also has writing labs, math labs, tutorial centers, language centers, study rooms, and peer tutoring.
"Our mission is to foster academic success by empowering students to identify and utilize resources to think critically, study effectively, and continue learning beyond our time together," is the mission statement of the ESS building.
The new writing labs allow students to get help from qualified writing tutors either face-to-face or online, depending on their needs. There will also be workshops held with writing labs on different topics, such as how to format papers and how to use sources.
The new ESS building also has math labs that allow students to watch various videos relating to math. There are also resources for certain topics relating to engineering.
If students need help with tutoring, the ESS building offers a place for students to get their questions answered. Tutors are available to offer help in engineering and financial accounting.
The language center in the new ESS building offers help for ESL students to become autonomous language learners. There is also Spanish and English tutoring available as well as workshops for reading, conversation, and grammar support.
Study rooms are available to all students when the ESS building is open. Students are able to reserve rooms for up to two hours and are limited to six people per room. The rooms can be reserved online and have whiteboards and space for presentation practice.
Students say the new ESS building is quickly becoming one of their favorite places on campus. They especially like the cozy hangout spaces for doing work or meeting friends. The ESS building is available to all students and is free to use.
The new ESS building is also a place for student employment. Positions in the new building range from tutors to desk attendants. For any additional information about available positions, check out the tutorial services on the COS web page.