Paramount+ Now Streaming
Yet Another Streaming Service!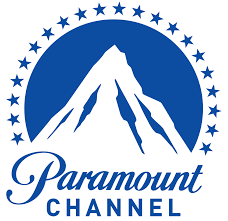 Not only do we have Disney+, Netflix, Hulu, and more to stream movies and tv shows, we now have Paramount+ to add to that list. But, do they have any movies or tv shows that are worth watching?
Paramount+ was released on March 4 and costs $5.99 a month with ads ($60.00 a year), or you can choose to pay $9.99 a month with no ads ($100.00 a year). If you sign up before March 31, you can get a one-month free trial. According to businessinsider.com, Paramount+ used to be CBS All Access but was rebranded.
Paramount was founded by Adolph Zukor, William Wadsworth Hodkinson, and Jesse L. Lasky in 1912. The studio is located in Hollywood of Los Angeles, California and It is one of the oldest film studios in the world.
So, what does Paramount+ have to offer? There are channels such as CBS, Comedy Central, Nickelodeon, and MTV. Like other streaming services, there are also Paramount+ originals you can watch such as The Stand that stars Alexander Skarsgård as Randall Flagg and Amber Heard as Nadine Cross, and Star Trek Discovery that stars Sonequa Martin-Green as Michael Burnham and Doug Jones as Saru. There are also sports channels such as the NFL and Masters Tournament.
There are also tv shows for teenagers or younger children to watch like iCarly, Henry Danger, and Paw Patrol. These are the newer shows available to watch, but there are shows from 1996 available to watch also like Blue's Clues. There are two different channels where these shows come on, Nickelodeon and Nick Jr.
You can watch Paramount+ from devices such as your tv, phone, computer, and tablets; as well as on the Xbox and Playstation gaming systems. Happy streaming.
Leave a Comment