Popular Music Duo The Neptunes Reunite, While Duo Daft Punk Break Up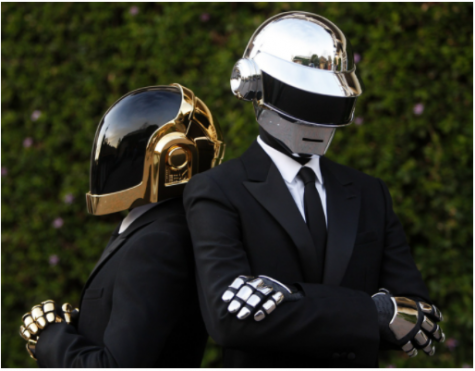 2021 has been one turbulent ride for music fans with a flurry of news both exciting and disappointing many fans. Earlier this year, the popular hip hop duo The Neptunes who are made up of Pharrell Williams and Chad Hugo, announced their return to make a new project.
If their name doesn't ring the biggest bell to you, it's because this hip-hop duo mostly produces music for other artists, therefore not gaining the main name credits for the songs they work on. However, the list of popular songs they've worked on is very impressive. Some of these songs include, "Drop it Like it's Hot" by Snoop Dogg, "Hollaback Girl" by Gwen Stefani, "Rock Your Body" by Justin Timberlake, "Milkshake" by Kelis, "Beautiful" by Snoop Dogg, and "Frontin" by Jay-Z and Pharrell.
The amount of hits they've been a part of from the early 2000s till now is almost uncountable and it's a crime on how little the mainstream media seems to acknowledge them. Although they've been less active in the past years, they've still worked together on some singles such as "Hit Different" by SZA. Their hardcore fans have been clamoring for another project from the duo, the last full one coming in 2003. Not much other news has been released on the new album, but that it should be coming this year.
With the jubilation of that, comes the heartache for many with popular French dance music duo Daft Punk calling it quits after over 28 years of work together. Although hiding their faces in masks and living very secluded lives, Thomas Bangalter and Guy-Manuel de Homem-Christo made some of the most famous dance hits in the past couple of decades.
Their debut album Homework came out in 1997 and featured hits "Da Funk" and "Around the World", with most tracks on the album being dance tracks with little or no lyrics attached. Other big hit songs they had in the early 2000s include "One More Time" and "Harder, Better, Faster, Stronger". They would then get their biggest hit in 2012 with "Get Lucky" by Daft Punk, and Pharrell Williams, one of the members of The Neptune.
It won't be until 2016 when they got their first Billboards singles chart-topper when they worked with The Weeknd and his song "Starboy". Those two would collaborate on the same album and create another hit in "I Feel it Coming".
Daft Punk in a similar fashion to The Neptunes would help produce many hits in their illustrious careers to this point. Hits with The Weeknd and Kanye West such as the song "I am a God" and other songs of his album Yeezus. Their great teamwork in making addicting beats will be missed by many, especially since rumors earlier this year hinted at them making a new album soon.
Leave a Comment