Super Bowl 55 Review
Defense wins championships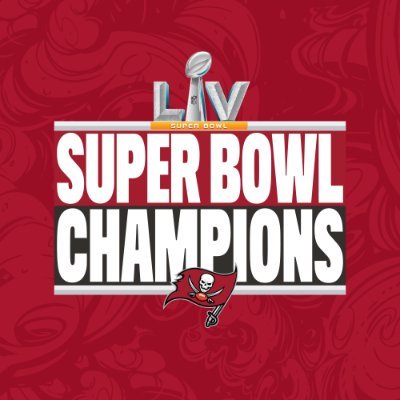 It's been said an almost uncountable amount of times in just about every sport. Football especially, this mantra came up season after season, "Defense wins championships" This was soon seen as an "old-time perspective" as the game evolved into what it is now with QBs with rocket arms and receivers and backs with lightning-fast speed and great hands. A huge example of "defense wins championships" was only two years ago with the Patriots and Tom Brady beating the Rams 13-3.
This perspective of defense-first was slowly crawling back into people's heads, this was then whisked away with Patrick Mahomes and the Chiefs winning the next super bowl with their electric offense. The stage now set to 2021 with Mahomes and the Chiefs against Brady in the Bucs, the game returned back to the roots by defense remaining paramount.
There were more question marks coming out of the Chiefs than the Bucs before the big game mostly due to injury. The Kansas City offense would be without two of their starting lineman, namely star Tackle Eric Fisher. Also, Mahomes is still struggling with a lingering toe injury This is where ultimately the game was decided, the battle at the trenches between the linemen.
The game started very slow, but the Bucs eased into it first with good running from back Leonard Fournette, the first touchdown from Tom Brady to Rob Gronkowski really lit the green light for the Tampa Bay offense. Tom Brady found Gronk in the endzone again after, with them ensuring the record for most touchdowns between a Quarterback to receiver duo in playoff history with 14. Beating the record by legends Joe Montana and Jerry Rice.
The Chiefs offense had a lot of trouble in the first half, mainly due to the constant intense pressure Patrick Mahomes was under. The Bucs had a notoriously good defensive line and against the injured Chiefs offensive line, it was even a competition. Shaq Barret, Jason Pierre Paul, Vita Vea, and the rest of the line were constantly forcing Mahomes to scramble around and this led him to have no easy passes.
The second half wasn't much changed as the game seemed sealed and done after Leonard Fournette's touchdown making the game 28-9 in the 3rd quarter. The Chiefs managed to get a lot of yards in the final quarter but these were "garbage time stats" which makes the game seem a lot closer than it was.
Tom Brady led a cool orchestrated offense as always, but what won Tampa Bay their second-ever Super Bowl was the Bucs defense causing chaos, never letting Mahomes and the Chiefs ever feel comfortable. This was Tom Brady's record 7th super bowl as the final score ended 31-9.
View Comments (1)