Why I Voted For Biden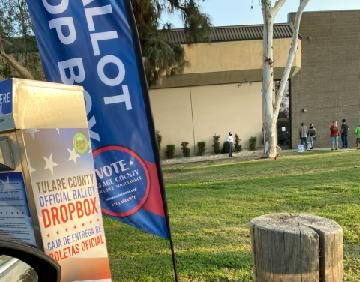 For a better future. For my right to choose what I want to do with my body. For my family who cannot vote. For my DACA friends. For my LGBTQIA+ friends and family. For my undocumented spouse. This is why I voted for Presidential candidate Joe Biden. 
That's basically it. I wanted to make this as simple as possible, yet nothing about this election has been that. 
After not being old enough to vote in the 2016 election between Hillary Clinton and Donald Trump, I decided that this election would be my first.
The past four years for myself and others who are not white have been a nightmare to say the least. Trump didn't make America racist, he made people comfortable enough to show their true feelings about people who do not look like them. 
I voted blue because I'm tired of not getting the resources we need from the administration we have right now. For broken promises that Trump made in 2016 till now. For not hearing a comprehensive plan for our country from Trump. 
I voted as if I had a black brother or sister, a gay parent, or as if I was a survivor of sexual abuse. It's time to put others before ourselves, put ourselves in the shoes of those who have been silenced. 
I voted because the thought of having my body regulated by a government led by a white man makes me feel disgusted. Or the thought of my husband getting deported because of his parents bringing him here when he was a minor makes my stomach turn inside out.
It has never been more real for me than right now. 
I would hate to have Trump be my president again because he uses the term "illegal" to define human people who are not natural born citizens, or because he defines me and my family as criminals simply because my skin color is brown. 
I voted to make a change, to be a change, and see a change.