Netflix's Holidate: Worth The Watch?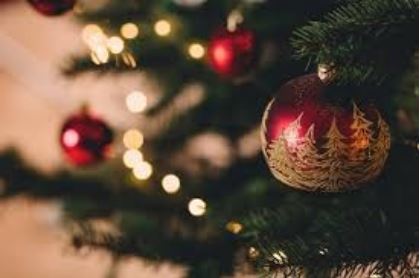 Having trouble picking which holiday-themed movie you want to watch? If so, Netflix's newly released Holidate is worth the watch. This film consists of every holiday in the year. 
This film stars Scream Queens' Emma Roberts as Sloane, The Best of Me's Luke Bracey as Jackson, Jessica Capshaw as Abby from Greys Anatomy, Kristin Chenoweth from The Boy Next Door as Aunt Susan, and A Dog's Journey"s Jake Manley as York. These characters are sure to give you a good laugh, and each delivered an enjoyable performance. 
The story follows a young woman named Sloane who is single, and her family does not like this for her, especially around the holidays. She finds a stranger with the same problem, so they become each others 'holidate' for every holiday in the year. As time goes on, they realize they are catching real feelings for each other. 
The sets used in the film are well decorated, and this was important in order to represent each holiday. When it was Christmas time in the film, you could clearly tell because there were Christmas trees, present boxes, etc. When it was Halloween time, again, you could clearly tell because there were pumpkin decorations, people wearing costumes, etc. The director did a great job at differentiating each holiday.
The storyline is unique and entertaining to watch. The viewer will not be bored at any point throughout the film.
Holidate is rated TV-MA, and has 6.2/10 stars according to IMDb.com. This is a romantic comedy film.
This movie was entertaining to watch, and is one you can watch again and still enjoy.