Dutch Bros Opening In Visalia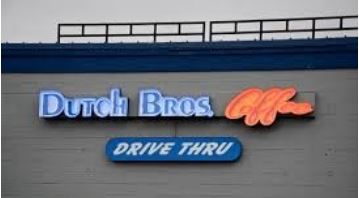 Gear up coffee fanatics, Dutch Bros Coffee is opening a location in Visalia.
Dutch Bros is a drive thru cafe where you can get coffee and other assorted beverages. It first opened in 1992, and was founded by Dane and Travis Boersma. It is the country's largest privately held coffee company. 
The building is currently under construction, and it is unclear when it will be open for business. There are signs on the fence near Akers Street and Tulare Avenue where it will be opening. 
The nearest Dutch Bros to Tulare County is currently in Fresno, where it is wildly popular with lines of cars stretching across parking lots. 
Dutch Bros will also be opening locations nearby in Lemoore on Lemoore Avenue and in Hanford on Lacey Boulevard.
Dutch Bros has a variety of drinks on their menu, including mochas, lattes, lemonade, smoothies, and they even have a special menu for kids' drinks. 
Their drinks are famous for their creative names such as the "Aftershock" and "Vampire Slayer" lemondes, the lemonades are made using lemonade as a base with added fruity flavors.
There is also an option to get a "whipstick," which is a straw in your drink fully covered in whipped cream.
Are you excited for the Dutch Bros locations coming soon? What's your favorite Dutch Bros drink? Let us know.