Student Senate Elections Postponed to Fall Semester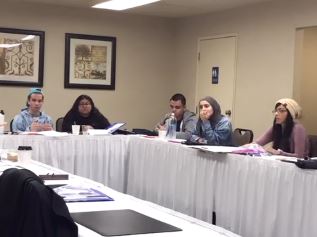 Since we will not be returning to campus this semester, Student Senate elections have been postponed until next semester.
"Due to COVID-19, we decided to wait until the fall semester. We will have our meetings by Zoom if we are still working remotely from home. You can look at our website on the Student Senate for the officer positions," says Debbie Douglas, Director of Student Activities and Affairs.
Positions available include Student Senate President and Vice President, Student Senate Trustee, Commissioner of Activities, Commissioner of Finance, Commissioner of Records, Student Senate Ambassador, Commissioner of Clubs and Commissioner of Publicity.
Requirements to run for student senate include having a minimum 2.0 GPA, be enrolled in a minimum of nine units and be enrolled in the leadership class on Tuesdays and Thursdays (IS 212 & IS 213 – Tues/Thur 11:10 am – 12 pm)
 If you are interested or have any questions contact Nancy Yanes or Debbie Douglas and visit the Student Senate COS webpage.