Who Will Win RuPaul's Drag Race Season 12?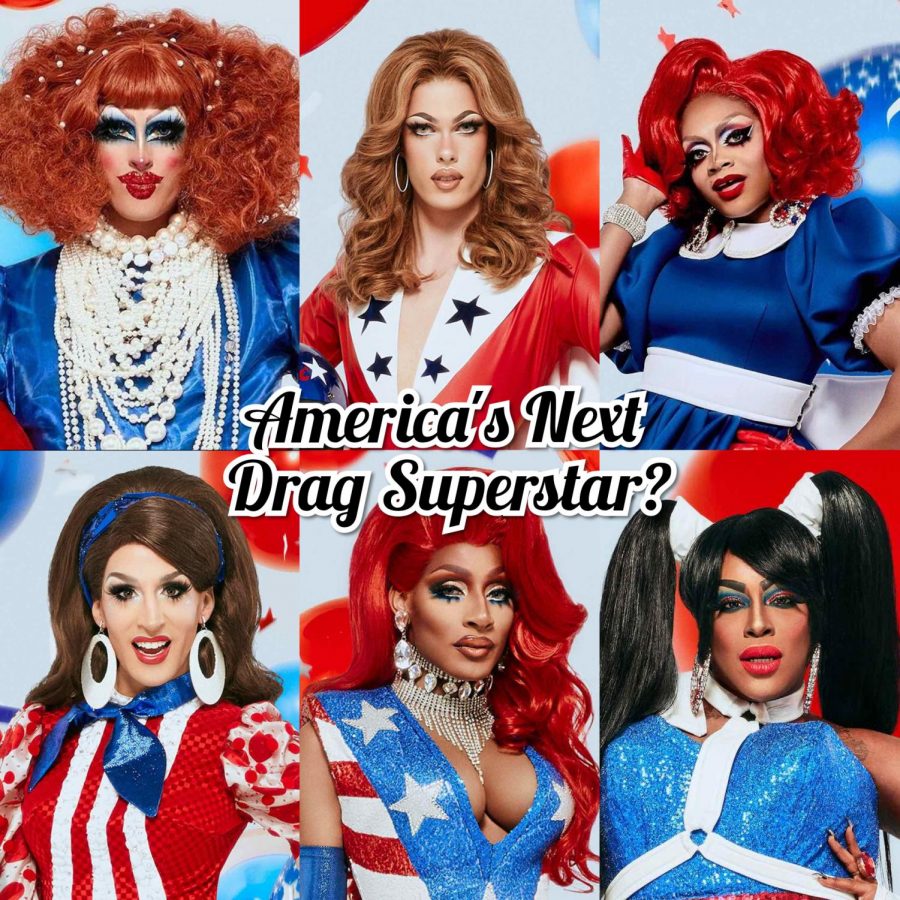 With seven queens left in the competition, we are only three eliminations away from the top four of the season. The question is, which of the remaining queens have the potential to make it into the top four and win the title of America's next drag superstar? 
Disclaimer, since Sherry Pie was disqualified due to the sexual assault allegations against her, only three remaining queens listed below will be potential candidates for top four because sadly it is heavily implied that Sherry Pie does make it into the top four. However, she has no chance of winning after being disqualified and will not be featured in the finale, but since the show films a year in advance, her place in the top four, allegedly, has already been filled. 
The remaining queens consist of Crystal Methyd, Gigi Goode, Heidi N Closet, Jackie Cox, Jaida Essence Hall, and Widow Von'Du. 
Crystal Methyd: While her Poppy impersonation during Snatch Game bombed terribly and she has yet to score a main challenge win, the judges see much potential in her. She also has shown growth throughout the show as mentioned by Rupaul in the last episode when she almost won with her stunning black wedding runway and hilarious mullet infomercial. Crystal Methyd brings something new every time with her creative drag aesthetic and quirky personality. She can definitely break into top four with the track she is on, however her chances of winning are lower because other queens may outshine her.
Probability of Top Four: Highly Likely
Probability of Winning: Low
Gigi Goode: No one in the history of the show has had a track record like Gigi Goode's with her placing high in the first episode and then going on to win the notoriously difficult main challenges of the Ball, the Snatch Game, and the Rusical. The only other queen to come near this is season 10 winner Aquaria who also won the Ball and the Snatch Game. Gigi Goode and Aquaria also share similarities in that they were both considered to be merely fashion queens, but then went on to stun the judges in a number of ways, showing high levels of talent beyond garments. Gigi Goode is the current front runner, only having been in the bottom once. The only thing that could keep her from the crown is severely failing a challenge or the judges not wanting to have a winner so similar to the likes of Aquaria. 
Probability of Top Four: Highly Likely
Probability of Winning: Highly Likely
Heidi N Closet: Although she won last week's episode with her infomercial, Heidi N Closet has had a rocky track record. She has a charming personality the judges favor like last season's Vanessa Vanjie Mateo and Silky Nutmeg Ganache, but she has found herself in the bottom twice before. She also seems to still be finding and fine tuning her drag as the show continues on, which is not bad, but might hinder her way to the crown. However, this gives her great potential for an All Stars season. 
Probability of Top Four: Not Likely 
Probability of Winning: Not Likely 
Jackie Cox: In the Snatch Game and infomercial challenges, Jackie Cox placed high and has overall performed well in the competition, only finding herself  placing low once during the Madonna inspired Rusical. She has yet to break completely through to the judges to score a win, similar to last eliminated queen Jan. However, she still has the chance to do so. Her chances of winning are not too high though because she has not completely owned a challenge yet. 
Probability of Top Four: Likely 
Probability of Winning: Not Likely
Jadia Essence Hall: This queen is a bit tricky to determine, she is very stunning and beautiful with fully polished and realized runways. The only thing is, she has been consistently safe throughout the competition, granted she has placed high many times. She isn't exactly coasting either, she has been putting in the effort, but somehow has never gained a challenge win. That being said though, it would be somewhat shocking to not see her continue on the show and possibly gain a win while the numbers dwindle. In reference to winning, since she has gone so long without any wins, crowing her might seem a bit off compared to the track record of other competitors. 
Probability of Top Four: Likely
Probability of Winning: Not Likely
Widow Von'Du: In the first week, Widow Von'Du quickly earned herself a win. Afterwards, she has yet to gain another win and has placed constantly as safe. She has been receiving somewhat of a villain edit as she has stated before about laughing at her competitors when they fall. This attitude historically does not fare well for competitors. She also has been getting in her own head and exhibiting doubt, another historic factor for  getting eliminated. Window Von'Du is an amazingly talented dancer which could help her survive lip syncs, but her failure to secure another win could be her downfall. 
Probability of Top Four: Not Likely
Probability of Winning: Not Likely 
All competitors and contributing factors taken into consideration, it seems Crystal Methyd and Gigi Goode easily could find themselves in the top four, with a toss up of Jackie Cox or Jadia Essence Hall joining them. 
Gigi Goode appears to be the front runner for America's next drag superstar, but this could change over the last few episodes before the finale. You never truly know what's to come with RuPaul's Drag Race. 
You can watch season 12 of RuPaul's Drag Race every Friday at 5pm on VH1.