Stimulus Check Roll Outs begin, But Some May Not Receive Anything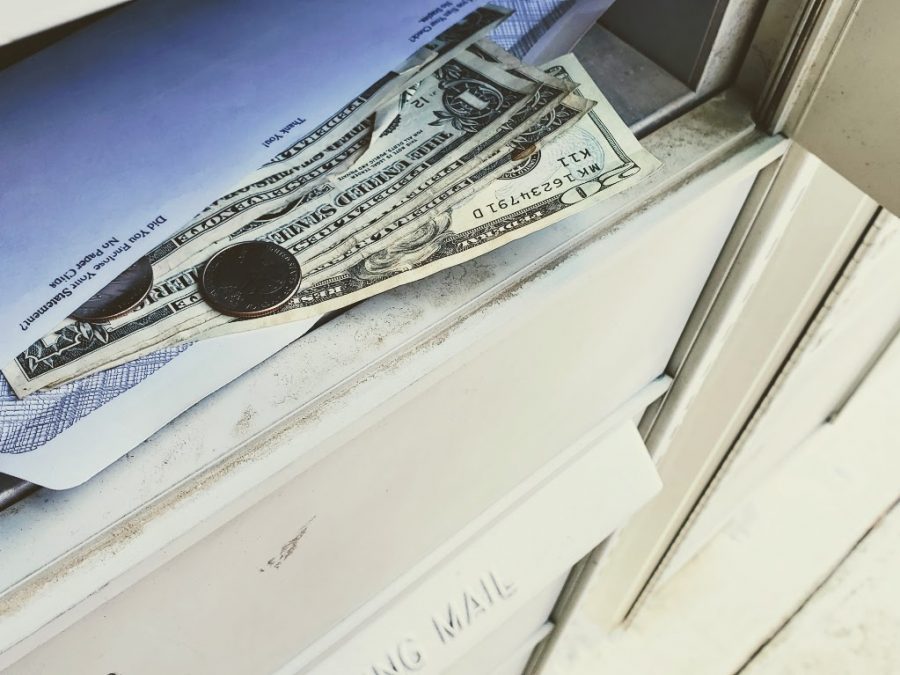 Last week the first stimulus checks were deposited into American bank accounts. For many, this has provided relief from over a month of being out of work. For others it has been a stressful time as checks fail to come in, come in with  incorrect totals or won't come at all. 
The stimulus payments are from a $2 trillion bill passed to help the American Economy stay up in the wake of a global pandemic. Payment eligibility was based on income from 2018 and 2019 taxes. Qualifying individuals will be paid $1,200 while couples would receive up to $2,400 and $500 per child. Checks were directly deposited into bank accounts of those who allowed the government to deposit their tax returns via direct deposit.
"This doesn't cure the crisis [but] it's a good start." said Derek Peebles, executive director of the American Independent Business Alliance (AMIBA)
However not everyone is pleased with their check or even got one. Many students and some staff won't see or might have to wait longer to get their checks. Those who didn't file taxes or get returns for 2018 or 2019 will not get a check. Others who were claimed as dependents in someone else's 2018 or 2019 taxes are also ineligible. Many students will fall under these categories and will not see a check for this round.
Others, like former COS student Jordan Jones, wouldn't receive a check but due to a banking error he received his mother's check in his private bank account. Jones, who works almost 40 hours a week supporting his temporarily unemployed mother and sister, was thankful his mother got her check but was upset to learn he wouldn't receive one himself despite filing his own taxes this year.
"It's completely stupid" Jones said, "I don't get any support from the govenment and I can't get any from my family. I'm on the front lines working 32 to 37 hours a week without even health insurance. If I get sick I can't do anything [for my family]. " Many students will be in the same situation. Those will have to rely on unemployment which has skyrocketed into the millions in the past month. 
The second wave of stimulus checks is set to go around to eligible citizens who didn't file taxes in 2018 or 2019 but do receive social security benefits through direct deposit. Paper checks will be sent out in early May to those who haven't given direct deposit information to the IRS. Many can expect to wait as long as late August to see a paper check in the mail. 
You can check your payment status online at the IRS official website: https://www.irs.gov/coronavirus/get-my-payment