Farm Equipment & Pitching Machine Stolen from COS Visalia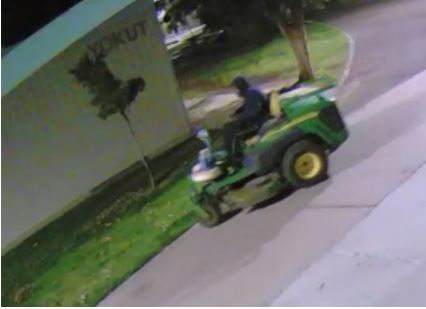 (Visalia, Calif) On April 20, 2020, at approximately 3:00am, an individual who was entering the baseball complex stole a John Deere and pitching machine over the weekend from the COS Visalia campus. 
The man cut a fence and gained access to the John Deere riding mower and pitching machine. It is their first crime report during the stay at home COVID-19 pandemic. The suspect was last seen near Woodland and Campus. The photos provided captured the same suspect an earlier time at the day of the baseball complex. 
Shortly after the alert was issued via email, a tip was received by a COS Staff Member for a subject matching a description of a suspect who commited a 487PC (Grand Theft). He was later contacted by Visalia Police Department along with the assistance of COSPD and was in fact the suspect involved in the Grand Theft.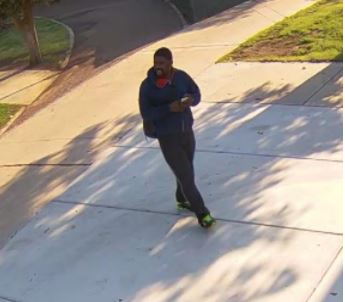 The suspect was arrested for multiple warrants and fresh charges including the grand theft and will be booked into Adult Pre-Trial. The John Deere riding mower along with the pitching machine has been recovered and returned to the campus in Visalia. There is no identification of the suspect immediately available during his booking process.