It's Time for College Football to Push Forward
The College Football Playoff system needs to be re-evaluated, and expanded. Every season since 2014, there has been a very good team that has been sent to a lesser bowl game, and most times for an inferior SEC team.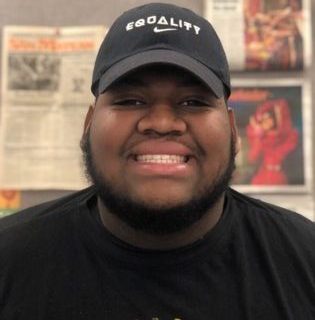 There is always controversy about who should make the playoffs, the easiest way to eliminate this would be to have an eight, or even a six team playoff would help. An expansion of the playoffs would help the regular season, and the postseason.
The first question is: How would it work?
The Power-5 conference winners would get an automatic bid into the playoff, and then there would be either three at-large teams added, for this example we will use the eight team playoff, and higher seeded teams will be assumed to win.
The Conference Champions would be ranked going into the playoff as listed (based on current rankings):
LSU (13-0) would defeat Georgia (11-2) in the SEC Championship game.
Ohio State (13-0) would defeat Minnesota (11-2) in the Big Ten Championship game.
Clemson (13-0) would defeat Virginia (9-4) in the ACC Championship game.
Oregon (11-2) would defeat Utah (11-2) in the Pac-12 Championship game.
Oklahoma (12-1) wins the Big 12 outright.
Here is the fun part, there would be two at-large teams selected to compete in the playoff, the teams that would be considered would be:
Georgia (11-2)
Georgia would be the first team in because they play in the SEC. They have a bad loss to South Carolina (4-8) by a score of 20-17, and at home. They would be in contention with Alabama, and it all depends on how close they play LSU on the neutral field. 'Bama lost to LSU by only six at home, if Georgia gets blown off the field by LSU, then Alabama would get the nod more than likely.
Alabama (12-1)
Alabama getting into the Playoffs would all depend on how they look under backup Quarterback Mac Jones. With how much the committee loves to put Alabama in, the only reason they wouldn't be the first at-large team is the season-ending injury to Heisman trophy winner Tua Tagovailoa in their last game. If Mac Jones comes out slinging like Cardale Jones did for Ohio State in 2014, Alabama would be the first team in, if not, they would be at home for the first time in the Playoff era.
Penn State (11-2)
Penn State would have a hard time getting in because both of their losses were against teams already in the Playoff, Ohio State or a team they would be competing for a bid with Minnesota.
PSU has a decent resume.
Minnesota (11-2)
The Golden Gophers only real obstacle would be respect. They have the resume, their only losses would be to Ohio State (13-0), and Iowa (10-3). They have wins against Penn State and Wisconsin (10-3).
Utah (11-2)
Utah simply wouldn't have the resume to be one of the first teams in. They lack a signature win, and have a bad loss to USC. They are a good team in a below-average conference.
Also, there would be an opportunity for deeper representation in the playoff, with an automatic bid going to the highest rated non-power five school. This would allow smaller schools like Boise State, and Cincinnati that normally have solid teams, to be able to compete in the playoff. This would also boost revenue and viewership, in the same way more people are likely to tune in during the NCAA Basketball tournament, for the possible upsets. This would also stop situations like the UCF National Championship fiasco, UCF finished 13-0, just like 'Bama did that season, having never played Alabama they have a false National Championship.
This season, the highest ranked non-power five team is the Memphis Tigers, so they will be added to the playoff,
This would leave the playoff as:
LSU Tigers (13-0)
Ohio State Buckeyes (13-0)
Clemson Tigers (13-0)
Oregon Ducks (11-2)
Georgia Bulldogs (11-2)
Memphis Tigers (12-1)
Alabama Crimson Tide (12-1)
Minnesota Golden Gophers (11-2)
Just like the NBA Playoffs it would be fixed bracket, where the number one seed always plays the eight seed and the winner of that always plays the winner of the four and five match up.
This would also help the regular season be more interesting, at least in theory. Teams should be more likely to schedule games that will be more interesting and better games for their non-conference games. Instead of playing: Duke, New Mexico State, Southern Missouri, and Western Carolina for their non-conference games, maybe Alabama will play better teams.
Another example from this year is with Oregon. Oregon, especially after the upset loss they suffered at the hands of Arizona State tonight, are likely going to miss the Playoffs this year.
They are a two loss team, but they are going to be punished for having that loss come at the hands of Auburn week one. They are going to be punished for scheduling that game, and with an automatic playoff berth for winning your conference they wouldn't be.
Expanding the playoff would only bring positives to College Football, the regular season would be enhanced, smaller schools would have the chance to compete at the highest level, and there would just be more college football, which no one will complain about. One last issue that people could have is the extra games being added to the schedule, easy fix, the season will start one week earlier, and will only be eleven games plus a conference title game, and FCS Division One Football already has a 24 team playoff, so this isn't much of an excuse.
This would allow College Football to have an actual interesting playoff, just like College Basketball. It is a move that is going to happen sooner than later, so why wait?