Hawks Surprise And Warrior's Dominance: NBA Playoff Predictions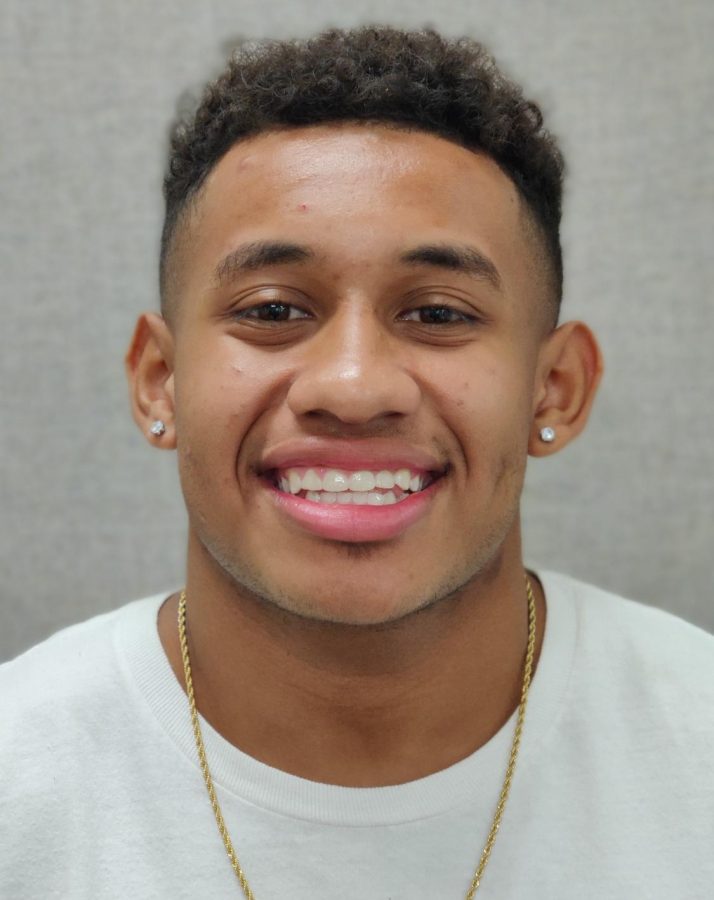 The NBA season is among us and with all the moves that were made during the offseason, this is probably going to be the most exciting season of basketball in over a decade.
The Western Conference has 10 teams that are in playoff contention, and two or three other sleeper teams who could surprise the league. But on the other side of the bracket, the Eastern Conference isn't as deep as the West, but they still have two of the top 5 teams in the whole league.
Western Conference Playoff Predictions:
Los Angeles Lakers- With the additions of Anthony Davis, the Lakers have a chance to be scary. They have the best duo in the league with Lebron James and Anthony Davis. They also have some great role players like Kyle Kuzma, Danny Green, Avery Bradley and Rajon Rondo just to name a few. The Lakers will win about 60 games.
Los Angeles Clippers- The Clippers will be exceptional on defense with three first team all-defensive players Patrick Beverly, Paul George, and Kawhi Leonard. The only reason they're not number one is because Paul George isn't expected to be ready to go until November, so I think the Lakers will get off to a quicker start. I still expect them to win 55 plus games considering what they have.
Utah Jazz- This is probably the deepest team in the league with Mike Conley, Donovan Mitchell, Rudy Gobbert, and Joe Ingles. The Jazz will win about 53 games and may cause some trouble in the playoffs.
Portland Trail Blazers- The Blazers are stacked and one could argue they would have made the finals last year if Jusuf Nurkic didn't break his leg. I believe They'll win about 50 games but it's going to be difficult for them to do something in the playoffs because the West is so stacked.
Houston Rockets- With James Harden and Russell Westbrook, the Rockets have one of the best back courts in the league. With shooters like Gerald Green, Ryan Anderson and Eric Gordon, the abilty to lob the ball to Clint Capela and Tyson Chandler this team has potential. This team could be the number 2 seed but it's all about their chemistry. They will win at least 50 games and could win more.
Golden State Warriors- This Warriors team reminds me a lot of the 2013 warriors no expectations, but still very talented. We are about to witness how great Stephen Curry and Steve Kerr really are. They can win 48 games but will make some serious damage in the playoffs.
Denver Nuggets- This is the one team that I believe will significantly fall off going from the seed two team a year ago, to a bottom playoff team. It's not because they aren't good, it's just because the West is better. Without a star player, they will win 45 games and might be a great first round playoff series, but I don't see them really doing anything.
New Orleans Pelicans- This is going to be the most exciting young team especially with the addition of phenom Zion Williamson. This team will win 42 games and could win a first round series. In the next year or two this could be a championship team but they just need to continue to put the right pieces around Williamson.
Eastern Conference Playoff Predictions:
Philadelphia 76ers- Philly is so talented with Ben Simmons, Joel Embiid, Tobias Harris, and Al Horford. The key to their success is if Ben Simmons can develop a jump shot, if he does that it's over for the rest of the East.
Milwaukee Bucks- Even though they lost a lot of players, they still have a top 5 player in Giannis, but can he develop a consistent jump shot? If he can do that, not only will he lead his team to the finals, but he will win back to back MVPs and be absolutely unstoppable. Even without that, I predict the Bucks to win close to 60 games
Boston Celtics- Just a year ago, we were talking about the Celtics being one of the best teams in the league now they're one of the youngest teams. With Jason Tatum, Jaylen Brown, Kemba Walker, they live up to being one of the youngest. Even though they're young, I expect them to win close to 55 games.
Brooklyn Nets- Obviously the Nets won't have expectations without their best player Kevin Durant. However, they still have a very talented team with Kyrie Irving, Jared Allen, Chris LeVert and many others. I don't believe they will win a championship, but they could make it to the Eastern Conference Finals. With just Kyrie Irving as the star player there is hope for now, but next year it's going to be a wrap.
Toronto Raptors- Everyone is disrespecting the Raptors pretending like they just had Kawhi which is wrong. Granted they don't have a superstar any more, which might hurt them. They still have a very concrete roster with lots of vets like Fred Vanleet, Serge Ibaka, Pascal Siakam, Marc Gasol, and Kyle Lowry. I expect the raptors to win 50 games.
Indiana Pacers- with the return of Victor Oladipo and additions of Malcom Brogdan and Tj Warren, the Pacers are prime to make a deep playoff run. This team was a playoff team last year without their best player, I'm excited to see what they can do this season.
Miami Heat- With the addition of Jimmy Butler the Heat should be better this year but still not enough to make any real noise in the playoffs. They're just one piece away from being true contenders in the East.
Atlanta Hawks- Much like the Pelicans, I'm excited to see the new Atlanta Hawks. They added Jabari Parker, Evan Turner, Allan Crabbe and Chandler Parsons. In addition to drafting Deandre Hunter and Cam Reddish to go along with Trae Young and Josh Collins. This team is going to surprise a lot of people and will win at least 42 games.