Losing their Quarterbacks: Are the Saints, Jaguars and Steelers Doomed?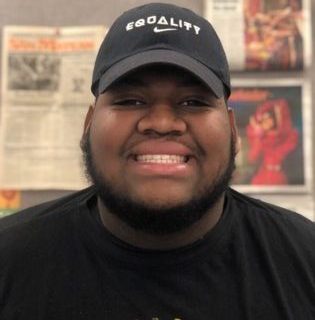 The New Orleans Saints, Pittsburgh Steelers, Carolina Panthers, and Jacksonville Jaguars all have something in common after the first two weeks of the 2019 NFL Season. All of these teams have lost their starting Quarterbacks for a significant amount of time, or in the Steelers case, the season.
Drew Brees suffered a torn ligament attached to his thumb on his throwing hand, Nick Foles, broke his collarbone, and Ben Roethlisberger suffered an unknown elbow injury that will sideline him for the rest of the season. The outlook for these teams could be considered bleak, but there are still positives to be had for the teams.
The Steelers are now in a somewhat favorable position going forward on some fronts. The Steelers, for the first time since the sixties, have no expectations of winning. Many reporters from ESPN and other publications listed Head Coach Mike Tomlin as one of the coaches with the biggest spotlight on him, some even going as far as to say that he was on the hot seat. The reason being that this was the first year without running back Le'veon Bell, and Wide Receiver Antonio Brown.
Many analysts believed that the Steelers were going to bounce back this year without the distractions. Most notably, Skip Bayless, from Fox Sports, saying it would be "Addition by Subtraction." Tomlin is now off the hot seat, even after missing the playoffs last year. The Steelers have yet to win a game this year, sitting at (0-3), this could change as the also winless, Cincinnati Bengals come to town Monday night. The Steelers drafted Mason Rudoplh with the third pick in the 2018 NFL Draft. The only positive of this situation is that Rudoph gets to get some experience under center, without any of the pressure.
The Steelers, stupidly, gave up their first round pick this year for former Dolphins Safety, Minkah Fitzpatrick. Now, the Steelers might have given up a top ten pick. If this season goes awry, the'll have nothing to fall back on.
The Steelers are going to struggle this year, luckily they play a second place schedule so they might be able to get to 4-12 or 5-11.
The Jags were under some presumption that they could at least contend for an AFC South title, evident by the signing of Super Bowl LII MVP Nick Foles in the off-season.
The Jags used their first round pick to take defensive end, Josh Allen, out of the University of Kentucky. He looked solid, along with the rest of the great defense they have down there.
When the Jags were able to go to the AFC Championship game in 2017, they did so with amazing defensive play, and a power run scheme that bruised defenses and didn't allow the other team's offense on the field. They tried to recreate this team around Nick Foles, who is a much better Quarterback than Blake Bortles. Then, Foles broke his collarbone.
Realistically, the Jaguars weren't going to compete for a Super-Bowl this year, so this loss isn't crushing to the Jags. Out of the injury, there has been a possible revelation in rookie Quarterback Gardnew Minshew II out of Washington State. Minshew is completing 74% of his passes, with five touchdowns and one interception.
The Jags are 1-2 under Minshew, but besides a week one loss to Kansas City they have been competing in every game, losing only by one to the Texans. The Jags will finish somewhere around 8-8, give or take a game or two.
The Saints are going to be just fine without Drew Brees. The Saints are a 10-6 team without Brees, and a 13-3 team with him. That isn't a knock on Drew, he is a great quarterback, but Sean Paytoin is a great of a coach, and General Manager Mickey Loomis has built that good of a team around Drew.
The Saints still have a top five offensive line, they still have a top five running back with Akvin Kamara, a top five wide receiver in Michael Thomas on offense. On defense, there are still three pro-bowlers in Cameroon Jordan, Marshon Lattimore, and DeMario Davis. The Saints are really a run first team, with Latavius Murray in the backfield. The Saints are paying Teddy Bridgewater $10 Million dollars this year for a situation like this. He won his first start against Seattle this year, and is 13-6 all time as a starter.
The Saints will still win their division this year, especially with Cam Newton being sidelined for the last two weeks. Teddy Bridgeater is a more than competent backup. The Saints will finish around 12-4.
Losing your quarterback could derail your whole season, or it could just be a minor inconvenience for your team. The Steelers and Jaguars get to play their rookies and see what they have moving forward, maybe this will be the end of the Big Ben era in Pittsburgh.
No one knows how the games will go, that is exactly why they play them every sunday. Only time will tell how these situations really unfold.