Football Season is Underway
COS Giants are ready for a season comeback as the first game looms.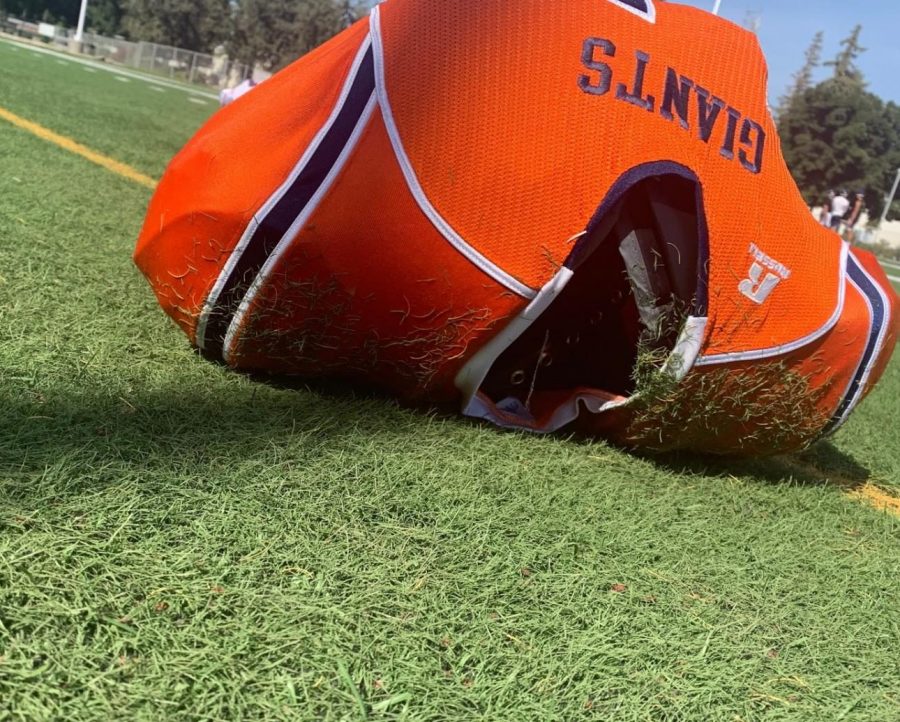 College Football is back! This year the Giants are looking to have a turn around after a season full of injuries that derailed the season ending with a low 2-8. 
"The thing that really derailed us last year was injuries including two quarterbacks that resulted in us having to start a player that we were planning to redshirt at that position." Head Football Coach Joseph D'Agostino said, "For those who wanna call last season a disappointing season you need to keep in mind that the team was playing with their third string quarterback. I challenge anyone currently reading this to find me a team that had great success with a third string quarterback."
       Last year wasn't all bad for the Giants. A returning star athlete at two positions, Jupri Hughes, made an immediate impact last year at receiver, but decided to change positions to defensive back. According to Jupri himself it was because he loves to hit people unlike most guys who just like to score touchdowns. 
"The team is not as talented but the team is more together considering the fact they have a lot of players from the valley." Jupri said.
However the team beleives it's not about the talent of the team it's but the chemistry. 
D'Agostino expects to see major contributions from offensive lineman Henry wong, Defensive back Bobby Peele, Defensive lineman Corleone Peters, Linebacker Mitch Maggani,and running back Devonta Green. COS is returning alot of all conference players and transferring some players from 4 year schools. 
The season opener is against Feather River at 11a.m. on Sept. 7th in the Mineral King Bowl.