Tips For Staying Focused In School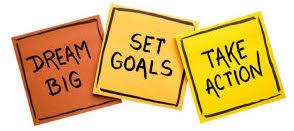 The end of the semester is approaching, which seems to be the hardest time for students to stay motivated with their assignments. If this applies to you, look no further. Here are some tips from COS students and staff for staying focused in school.
"Stay focused on what you want to achieve in your life," said COS student Tayvien Jones. "Put a picture or something on the wall to remind you why you need to stay focused and the importance of school getting you there."
Having a goal for your future will most certainly keep you focused.
"Honestly, I would say to set a goal for yourself each day," said another COS student Desi Escarsega. "When you complete your goal for the day, reward yourself with something you enjoy like your favorite food for example."
This is a great tip especially for students who have many assignments to complete, yet they do not want to become overwhelmed.
"Turn off all distractions," said COS student Aleyia Ojeda. This includes cell phones and televisions.

"Small accomplishments and small rewards will keep you going," said Dr. Marla Prochnow, Anthropology Instructor.
Some examples Prochnow mentioned are when you read a chapter from your textbook, you earned 30 minutes worth of entertainment. If you write 2-pages of an assignment, you are able to text a friend. If you finish a study guide, reward yourself with Starbucks.
"My best advice on staying motivated is to plan something fun as soon as finals are done so that you have something to look forward to," said History Instructor Savannah Nakamura. "It is always a little easier to work hard when you already know what the reward is."
Nakamura included examples like a beach day with friends or planning to have your favorite dessert right when you turn in your last exam.
Nakamura plans on going on a fun hike and visiting family while eating some great food (of course following COVID safety protocols) and this motivates her to finish off this 2021 spring semester strong.