California Governor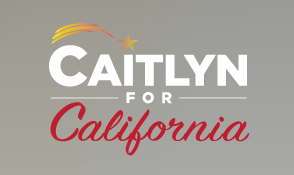 Olympic Medalist and reality television star Caitlyn Jenner is officially running for Governor. This comes as a surprise following a recent announcement that a recall petition for current California Governor Gavin Newsome has finally amassed enough signatures.
The recall election, expected to happen this November 2021, is the second gubernatorial election in state history after the 2003 recall election that resulted in actor Arnold Schwarzenegger becoming Governor for two terms.
So far, the former Olympian has not released a strategy or vision for California; but as we get closer into summer, that could change.
California is a mess, there is no doubt about it. The golden state currently has one of the worst homeless rates in the country, with over one hundred and thirty thousand people; that's twenty-seven percent of the homeless population of the entire country. California is nearly the most expensive state to live in, only second to Hawaii; but as dry and bloated as the west coast is, the island breeze might be worth the astronomical housing costs.
The recall effort, put in place mostly by the Republican Party of California, has received opposition from nearly every Democrat; including the President of the United States, Joe Biden. The chance of Gavin Newsome being removed from office is slim, unfortunately, due to the Democrat Party having their claws constricting tightly into California.
Some, however, feel that the heavily populated areas of Los Angeles and San Francisco drown out the voices of those in rural communities. Regardless, many in California are eager for a change in leadership.
Jenner could be that leader the state needs, and she has the opportunity to bring LBGT representation into the Republican Party. The announcement of her candidacy hasn't been met with praise, though, as she often is seen as a controversial person.
Caitlyn Jenner is no stranger to criticism. Over the years she has unofficially been blacklisted from the LGBT community, due to her conservative beliefs. Many users on Twitter have openly expressed their disdain for Jenner, including celebrities like Star Trek actor George Takei saying "Caitlyn Jenner is no friend to the LGBTQ community. Don't call her an activist. She's a menace".
Recently, a TMZ reporter caught up with Caitlyn during a Starbucks outing and asked "There is legislation in various states that bans biological boys who are trans from playing in girls sports in school. What's your opinion on that?" To which Jenner replied, in a good ole conservative fashion, "It's a question of fairness, that's why I oppose biological boys who are trans from competing in girls sports in school. It just isn't fair, and we have to protect girls' sports in our schools". Her words have attracted negative attention from Democrats and Progressives.
It's time for new leadership in California, and while Jenner may seem like an odd choice; she just may be the wild card the Republican Party needs to gain influence in Sacramento.