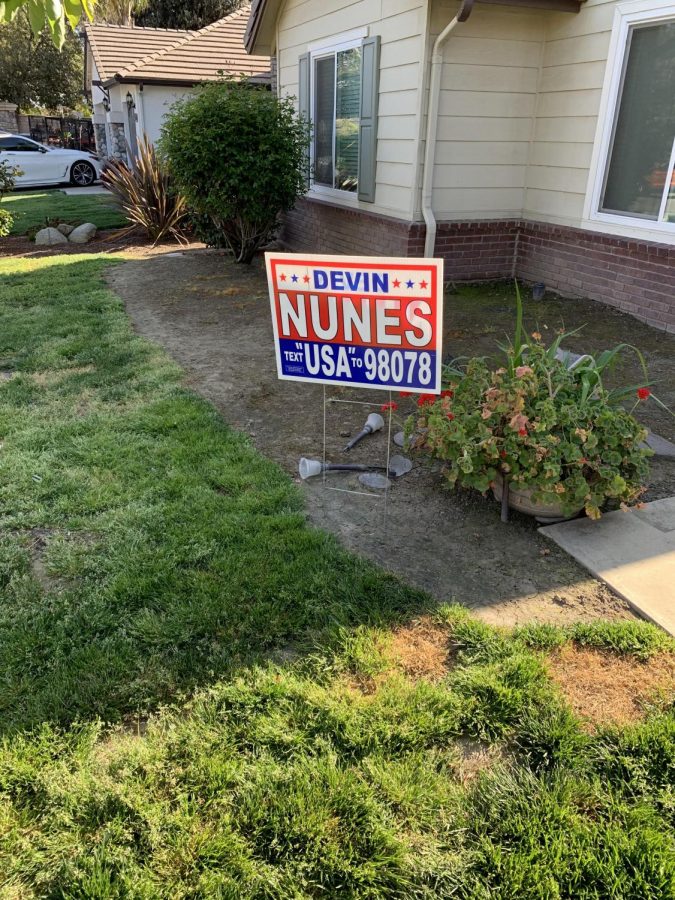 Jacob Fox
Devin Nunes. A name almost as synonymous with the Trump administration as men like Jared Kushner, Mike Pence or Donald Trump Jr. Our valley congressman and fellow COS alum was a man so dedicated to his commander in chief that it had almost given off a Bart Simpson/Santa's Little Helper vibe, something Nunes' most recent election opponent tried to use as a strategy to defeat him.
Devin Nunes has been the congressman for California's 22nd district, a district that includes Fresno, Clovis, Visalia, and Tulare, since 2013, and the 21st district before that from 2003-2013, a whopping 18 years of service. He has usually maintained a stronghold on the congressional position but ever since Trump's election in 2016, the support for Nunes has waned quite a bit.
Nunes' electoral numbers rarely fell behind and won most of his contests with as little as 62 percent support all the way to as much as 100 percent all the way back 2010. His two most recent opponents, Democrats Andrew Janz and Phil Arballo have given him the two toughest races of his life each pushing Nunes' support all the way down to 53 and 54 percent respectively. One might make the case that it is a result of his devotion to a former president that is viewed by many as disgraced and was twice impeached.
Nunes was said to be "Trump's second biggest ally in congress," by former controversial political figure Steve Bannon who was also Trump's campaign CEO and chief strategist. The LA Times even described him as "one of Trump's most ardent and outlandish defenders in Congress" and someone who "parroted the president's conspiracy theories" and used his position "to try to undermine the investigation into Russian interference in the 2016 election."
Thoughts like these were supported by Phil Arballo who was Nunes' most recent challenger. He believed that since Nunes was focusing so much on Washington and its current toxicity that he made himself less visible in his own district. Nunes however still won albeit with smaller numbers which may have somewhat validated Arballo's criticisms. Arballo officially declared he was going to take Nunes on once again in 2022 and believed that the January 6 capitol riots made him "ripe for an upset."
Nunes eventually did have his loyalty to Trump rewarded on January 4th of this year when the former president awarded the former COS alum and board member with the presidential medal of freedom, an award that was also given to representative Jim Jordan. Nunes might be entering the toughest two years of his political career after the downfall of the Trump administration and the aforementioned riots that Trump was believed to have instigated.
2022 will be the biggest election for the California district in a long time and Nunes may have to pull out all of the stops to defeat Arballo in a political landscape that sees most if not all of the Trump allies as disgraceful.