Miley's Plastic Hearts and Shawn's Wonder: The Perez Review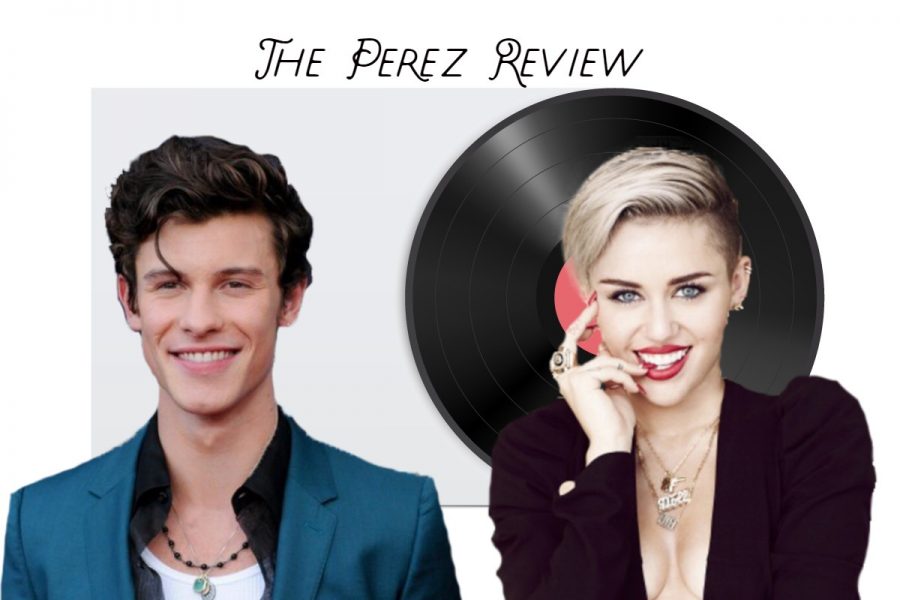 Plastic Hearts – Miley Cyrus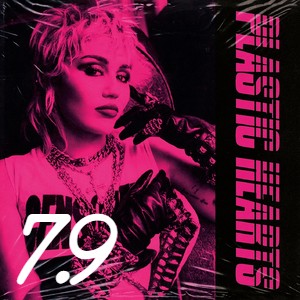 Miley Cyrus released her rock inspired album Plastic Hearts, proving to us that she can be a rockstar, but not without fault.
After the release of Cyrus' single "Midnight Sky" and cover of Blondie's "Heart of Glass," hype began rising for a potentially rock influenced album from Cyrus. Confirmation finally came with the announcement of Plastic Hearts. 
The album has proved itself worth the hype being a well done album, but still featuring some shortcomings. The production is amazing, clear and clean with a beautiful blend of rock, 80's influence, dirty bass, and some acoustic guitar. Overall, the album gives off a vibe as if 80's pop rock had a baby with early 2000's alternative. 
There are some definite bangers on the album such as "WTF Do I Know," "Gimme What I Want," and the stellar collaboration with legend Billy Idol, "Night Crawling." 
However, there are a few tracks that bring the album down and fail to hit the mark. "Bad Karma" featuring Joan Jett is a very awkward song, on initial listen you think it will grow on you, but after returning to it multiple times it still feels awkwards and disjointed from the strange vocals used in the instrumental. Vocals in the instrumental are not a bad thing, but here they are misplaced. 
"Never Be Me" is also a bit of a dud compared to the other tracks and while "Prisoner" with Dua Lipa is a solid track, the chorus is lackluster. Luckily, the album redeems itself at the end with the inclusion of Cyrus' previously mentioned Blondie cover as well as a cover of The Cranberries' "Zombie." 
As a project, this album is a solid body of work, but is by no means stellar or explementary. Plastic Hearts has had extraordinary reception from listeners and a decent response from critics, except for some critics who are deeming the album "mock rock." 
The Perez Review gives Plastic Hearts a 7.9. 
Wonder – Shawn Mendes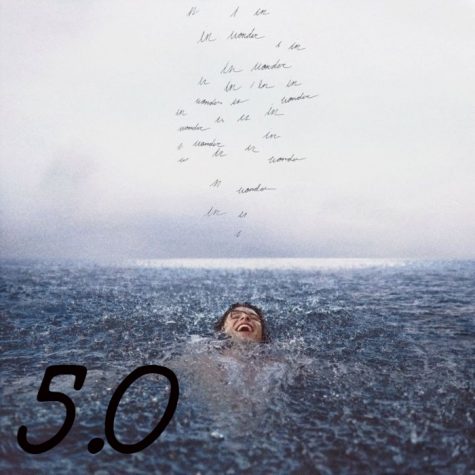 Shawn Mendes released his fourth studio album Wonder, which he was an executive producer on. This set the stage for the album, and that stage was a very dimly lit, unexciting one. 
The album starts off very promising with a one minute intro and then title track "Wonder." Both tracks are an exciting listen and intrigue you for what's to come in the album, but that intrigue slowly slips away through the rest of the tracks. 
The first issue arises once you get about 5 tracks in, the production and song pattern becomes extremely predictable, you know exactly where Mendes is going next. The few songs that aren't predictable come as a pleasant surprise like "Piece Of You," but they are only a pleasant surprise because you feel finally refreshed after drowning in all the bland predictability. 
The next two issues that you find in Wonder is that it aggressively tries to be something it's not and offers nothing new. While listening to the album, there is somewhat of a groovy vibe it tries to have, similar to the one executed in his previous self titled album Shawn Mendes. Unlike in the previous album, this sound seems way too forced, like they were really pushing it for it to be different, "the cool indie record" if you will. It all sounds a bit inauthentic. 
As said, it offers nothing new to the table. It doesn't 100% carbon copy sound like his previous album, but it does somewhat feel like listening to Shawn Mendes part two. Mendes doesn't necessarily need to find an entirely new sound, there is a lane that suits him well, but there is much to explore in that lane that he has yet to discover that he frankly needs to. 
Fans have claimed the album to be his best, but that's to be expected with stan culture. The same went with Ariana Grande's Positions, when we all know her best is thank u, next. Stan culture will always praise anything that comes out in an artist's discography. 
The reality is, Wonder is not Mendes' strongest body of work by any means. The album is extremely lackluster and, as aforementioned, sounds inauthentic. Lyrically it is decent, but on a vocal, structural, and production standpoint it offers nothing fresh and carries too much predictability. 
Critics have given Wonder across the board reviews, but for The Perez Review, Wonder gets a 5.0. 
The Perez Review is a music review column written by Elijah Perez.
The Perez Review ratings:
1.0-3.9 = Poor/Bad
4.0-6.9= Decent
7.0-8.9= Good
9.0-10= Explementary