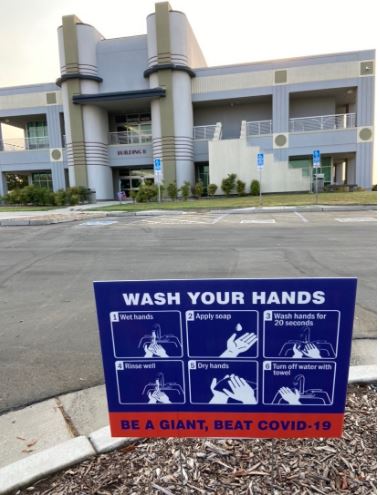 Brooke Kestly
Some classes are still being held at COS, even during a world pandemic.
It is only  classes that are too difficult to be taught online that are held on campus. The main example of this would be classes that require lab.
So, how do these remaining in person classes function?
For labs, the equipment used is usually expensive. This results in limited equipment and students possibly having to share equipment. The equipment is sanitized after each student use.
If you are going to be in a classroom with a small group, you have to follow strict rules. The main rule is to wear a mask, of course. You have to wear your mask correctly, covering both your nose and mouth. Wearing them properly protects you and the people around you. It is required to wear your mask the entire time you are in the building.
Social distancing is also a big rule. In the classrooms, sitting every other chair is crucial. There is orange papers at the desks you are not allowed to sit in. They sanitize the desks and chairs in between each class. You have to follow the social distancing rules in and out of the classroom.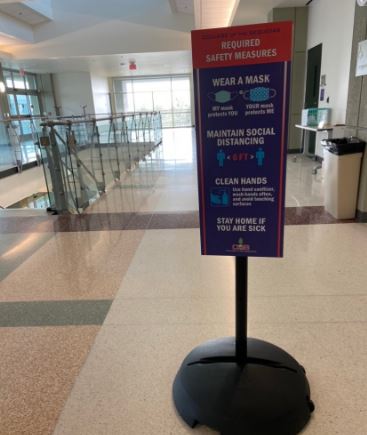 If for some reason you need a reminder about these rules, you can look at the many signs around the campus. The signs make students aware of how easily COVID-19 is spread. The signs are there to help, so following them will not only keep you safe but others around you.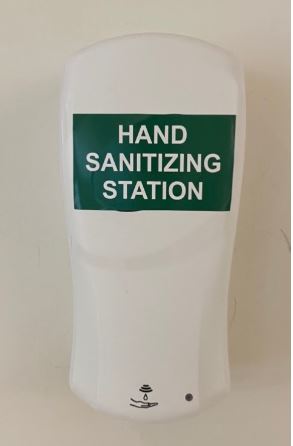 COS has installed hand sanitizer stations all throughout the building. Being safe is COS' main priority and hopefully yours too.