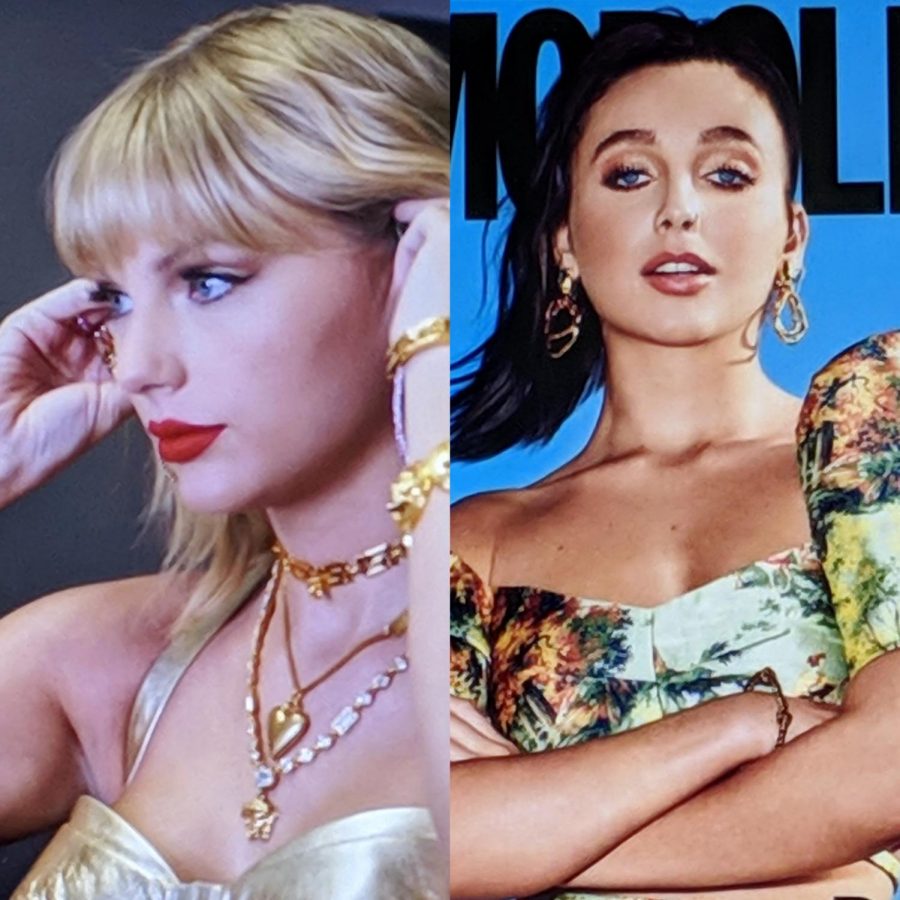 Taylor Swift and Emma Chamberlain have revealed in recent interviews that they have both suffered from eating disorders and unhealthy relationships with food. Swift spoke in an exclusive for Variety on her documentary Miss Americana, the film includes a segment in which Swift, "talks for several minutes about having struggled in the past with an eating disorder." Chamberlain was the featured cover star for Cosmopolitan's February 2019 issue, in her cover story she details the beauty standards in Hollywood, social media's effect on body and beauty related issues, and her own personal struggles with eating and body dysmorphia.
Miss Americana dives directly into the effect of the media's portrayal and constant shaming of Swift. Among this is Hollywood tabloids commenting on her weight, in the trailer for Miss Americana you hear an unnamed commentator say, "She's too skinny. It bothers me." However, what seemed to affect Swift the most was paparazzi photos with commentary on her stomach and speculations of pregnancy. Swift commented, there was "a picture of me where I feel like I looked like my tummy was too big, or… someone said that I looked pregnant … and that'll just trigger me to just starve a little bit — just stop eating." She also elaborated on how she developed an unhealthy relationship with food through standards of the industry and said, "And my relationship with food… If I was given a pat on the head, I registered that as good. If I was given a punishment, I registered that as bad." Swift has managed to grow a healthier relationship with food Variety confirmed by explaining that the documentary illustrates Swift's struggles with eating during her 1989 World Tour, but a healthier mindset and physical image during her reputation Stadium Tour.
In Chamberlain's cover story with Cosmopolitan she revealed that living in Los Angeles,"Almost every person I've met has had some form of an eating disorder." She continued to say, "It's a bloodbath…living in LA, if you're at an unhealthy weight," before describing the effects of social media and the harm of apps like Facetune. Chamberlain described how the normalization of using filters and editing images caused anxiety within herself triggering her body dysmorphia by saying, "My whole family was telling me I looked terrible. They were like, 'You look like you're dying.' I was like, 'I think I look great.'" This lead Chamberlain to promote her message of accepting yourself and refusing to change the way she looks through filters or editing, "I refuse to do that because nobody needs to think I look like that, I look the way I look." Now, Chamberlain is doing better with herself image, trying her best to stay away from self-critical behaviors and promoting to her audience the same self expectance.
Swift and Chamberlain are brave to open up on such a personal topic for a very public audience. It seems though, they have both grown incredibly with their self-image and are now using their platforms to share self acceptant messages.
If interested, Chamberlain's cover story delves into more details of her life as well as Swift's documentary Miss Americana on Netflix.