The Best Place To Buy Sneakers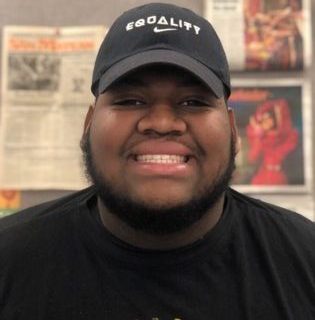 Having a diverse market and different options for consumers will always lead to success.
The only negative is deciding where to spend your money, and what differentiates different marketplaces from each other. In the sneaker market, there is this kind of issue, there seems to be too many options to spend your money.
There are three different levels of the market, and each gives its own benefits and drawbacks.
Retail Stores: These are your "foot" stores, such as Footlocker, Foot Action, Champs, Nike, places that you walk into at the mall and walk out of with your sneakers.
These places have storefronts, and online stores that you can buy from.
The benefit of buying from a retail store can't be beat: a retail store is the only time you are 100 percent guaranteed to get an authentic pair from Nike or Adidas, or whatever brand is selling the shoe to you.
The downside to retail stores is that there is a limited amount of sneakers and sizes available, and the discounts most times are limited.
The next two options are different, but they both fall under the same category of sales.
The dreaded resale market.
The resale market is for those who don't get their hands on a retail pair, but still want the sneaker. The resale market can be nice or will "get your head cracked" by the seller. This just means that you better have the money available to pay whatever high price the seller is asking, or someone else will.
The resale market consists of two categories: Consignment, and the middle-man.
Consignment stores allow you to sell your sneakers or street wear to the store, and they will sell it to other people. Most stores will buy the product off of you, and then sell it for a higher price.
There are many different consignment shops, such as Flight Club LA and NYC, Stadium Goods, Round Two, Magnolia Park, The Holy Grail, LacedUp, Heet ATL, and many more. Almost all of these have online marketplaces to sell the stock they have in store.
Consignment shops have stock of almost any sneaker you could ever want, but you are charged a premium because attached is the brand's name, and their promise of authenticity.
The price difference between sites like Stock X and Flight Club can be anywhere from $40 to hundreds of dollars. For example, the 2016 "Space Jam" Jordan 11 in a common size 10 is $310 on Stock X, and $400 on Flight Club.
They charge extra money for the name and the "guarantee," so it is up to the consumer to determine worth.
The most popular avenue for buying and selling on the resale market is becoming the apps; Stock X and Goat.
Both of these apps operate in the same function, as the middleman. They connect buyers and sellers, and protect both of them from scams that can occur on sites like Ebay and Cragslist. They protect buyers and sellers by authenticating the product, whether it be sneakers or streetwear, before taking the buyer's money and sending the seller's product to the buyer.
Often times, the prices on these apps are considerably lower than other places, as was touched on earlier.
The Stock X market even has the power to help in some alternative meetups, to determine a fair price for both parties.
On Stock X and Goat, as long as a seller has the product, there will be any shoe available for purchase.
The last option, or resort if you will for buying sneakers is Ebay, Facebook, and Craigslist.
On these sites, you have to be extremely careful, as there are very little protections in place on Ebay, and none on craigslist and facebook.
The same products are on sale on these sites, but the amount of scammers and people looking for a quick buck, at someone else's expense is at an all time high.
Also, there is no protection or guarantee of receiving an authentic product, someone can sell you fakes and then they are gone, with your money.
On Ebay, it is illegal to sell fake products, but then you have to be able to prove it to be able to get your money back. On the other sites there are absolutely no protections.
Those are most of your options as to where you can buy sneakers, but where is the absolute best place to buy your sneakers from? They will be ranked here, from worst to first best to be able to purchase your sneakers.
The worst site to buy sneakers on is Ebay and/or Craigslist. There are no protections, and no guarantees of authenticity with your money. There is also a danger of meeting strangers from the internet, with money or valuable sneakers.
The second worst place is consignment stores. The only problem with consignment stores is the prices are so high, and they have a very limited stock, because they mostly rely on what people sell to them. They do however, have most shoes you can ever want, but the limitations come with the sizes available.
The third option to buy your sneakers on is retail sites. The sites like footlocker and champs give you a good option to buy, but once they are out they are out. The websites get occasional restocks, but for the most part they are gone once they sell out. The main thing with retail sites is the fact that, and I cannot stress this enough, this is the only way that you are guaranteed an authentic pair.
The second best option to buy your sneakers on is Goat. Goat is one of the sneaker apps that connect sellers with buyers, and have authenticators to verify sales. This is not a guarantee, but most times they get it right. The prices for new shoes on Goat are higher than on StockX, but the thing that sets Goat apart is the sale of used shoes.
Goat allows you to sell your personal, used shoes on the app using the same procedures as selling a new pair. I just bought a pair of shoes from my grail list, Jordan 1 "Gold Toes", for only $195. They are in very close to brand new condition, and new pairs go for around $350.
However, no matter what type of sneaker you want or price range you have, the best site to buy your sneakers is StockX. StockX gets so much right, from their app layout, to their stock-market esque pricing breakdown; the ability to bid on sneakers and have sort of a pricing war with other buyers, and other sellers. StockX is definitely the way to go when you are buying sneakers on the resale market.