Is Sneaker Culture Dying?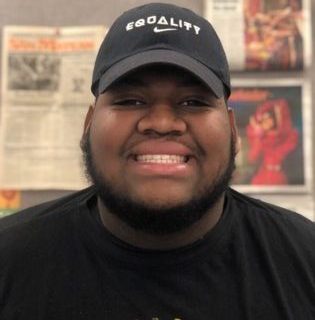 Sneaker Hype is dead. The sneaker culture itself is dying. It's seen every Saturday when Jordan Brand releases new shoes. Most of them sit. We did this to ourselves tough.
For something to be dying, it had to first be alive. The Sneaker Culture found life with mainstream sports megastars. Magic Johnson and Larry Bird brought Converse to the limelight and it remained a big player until the mid 1980's.
Then, Nike gave University of North Carolina rookie, Michael Jordan, a multi-million dollar endorsement deal. When Jordan and Nike came out with the now iconic Jordan 1, the game was changed forever. The 2nd and 3rd installments of the Jordan really solidified the legacy of the Jordan Brand and the hype of new sneakers from various companies.
A few years ago sneaker hype was at its peak. Kanye West was still with Nike, and they were releasing the Air Yeezy 2's, a classic shoe that is on most people's grail list and goes for around $6,000 on StockX.
A major part of the sneaker culture has been collaborations. Popular streetwear brands like Supreme and Bape would collaborate designs on some of the most classic shoes such as the Foamposite, the Air Force 1, the Air More Uptempo, Jordan 5s and 14s.
No matter the type, they would sell out overtime. When the holidays came around, the Jordan 11 would come out. The Jordan 11 is the most coveted of all regular Jordan releases, most years we get one to two releases of the 11's. Sneakerheads would camp out, wait outside the store in the elements sometimes for days.
When the 11's would sellout, violence would ensue. There were 100's of reports of people being jumped or worse, murdered over sneakers. People were also very upset because of how limited releases were, meaning that less people would be able to get their hands on them.
There was a public outcry, as well as from "Shoetubers," sneaker youtubers which are the biggest influencers in the game.
In 2018, Jordan brand listened. In 2018, there was a drastic uptake in both the number of Jordans that were released in the year, but also the amount of pairs that were released. Jordan 1's like the "bred toes," which feature OG colors(any color that Michael Jordan actually wore, so in this case it is the Bulls colors of Red, Black, and White) and "Black Toe" color blocking. These released in May of 2018 for $160. Now, these go for about $360. This is a very positive example, however there are many more negative ones.
In late summer of 2019, JB re-retroed "Cool-Grey" 4s. These were an OG colorway, and were only $190. This was only the first or second time they had came out since their original release in 1989. They sat on shelves. You might still be able to find these at certain stores or on-line, depending on the size. On StockX, they are going for retail. If these had come out a few years ago, they would have sold out and would be somewhere around $400 like the Lightning 4s' which have similar circumstances around them.
There was a great Netflix documentary about the Sneaker Culture titled, Sneakerheadz, going in depth on how the culture started and where it has gone in recent years. They talk about the difference between having to go to an actual brick and mortar store, and now just being able to shop online.
On Feb. 11 2015, Nike launched their companion app for Nike Plus, SNKRS. The SNKRS app started more as a social media app, giving consumers extra information about the shoes they could buy on Saturdays. The app was also a way to purchase those same releases, often in limited quantities because of either the limited nature of the shoe, or the limited nature of the app. Many people have an issue with the more limited sneakers releasing on th eSNKRS app because of how few people it seems actually get the shoe.
Hype around the SNKRS app was mostly dying around two years after it was released to the public.
Then, Virgil Agbloh happened. Agbloh is the chief executive officer of the high-fashion brand, Off-White.
In 2017, Nike teamed up with Virgil and Off-White, to create The Ten.
This was a collection of ten of the most iconic Nike shoes, while also mixing in some of their newer performance models.
The shoes in The Ten were the: Nike Air Max 97, Converse Chuck Taylor, Nike Zoom vaporfly, Nike React Hyperdunk 2017, Nike Air Force 1 Low, Nike Blazer, Nike Air Presto, Nike Air Vapormax, Nike Air Max 90, and finally, the most iconic of them all, Jordan 1.
The shoes all released in late November of 2017, for their original retail price ($110-$250).
Since then, there have been many more releases of Off-White x Nike collaboration Sneakers in a multitude of different colorways. There are over thirty different shoes in the collaboration's archive.
Nowadays you can wait a few months and find most shoes on sale, very rarely will they be sold out. Just be patient, and you can grow your collection for cheap.
General release shoes mostly just sit on shelves, most times you can get the shoe weeks after they release. The name of the game used to be camping out, now it is patience.