COS Encourages Students to take 2019 Student Survey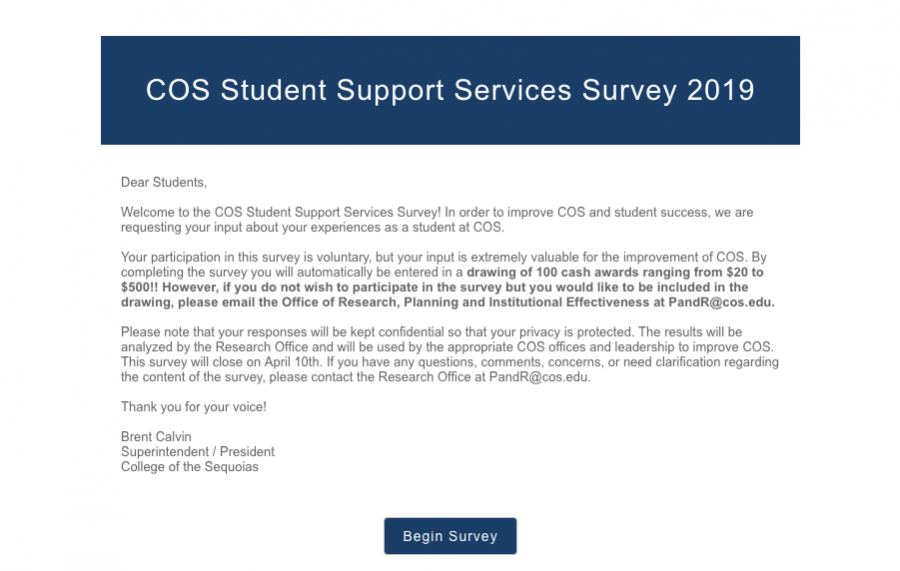 Venie Soares, Managing Editor
March 26, 2019
Reflect on your experiences and give your opinions.
College of Sequoias President Brent Calvin encourages all students to complete the 2019 Student Support Services Survey, being administered in March through the schools email system.
"The Student Support Surveys we administer," Calvin said, "every other spring allows us to seek and receive feedback from a large number of students on issues that are important to them."
Thanks to the COS Foundation, students that participate and complete the survey will be entered into a drawing for cash prizes. 100 prizes, ranging from $20 to $500 will be offered.
The survey's provide administration information for evaluation and assessment that can lead to campus improvement.
"The District," Calvin said, "uses this feedback to improve the college experience for all of our students."