Tulare County At Risk For Being Under Counted in 2020 Census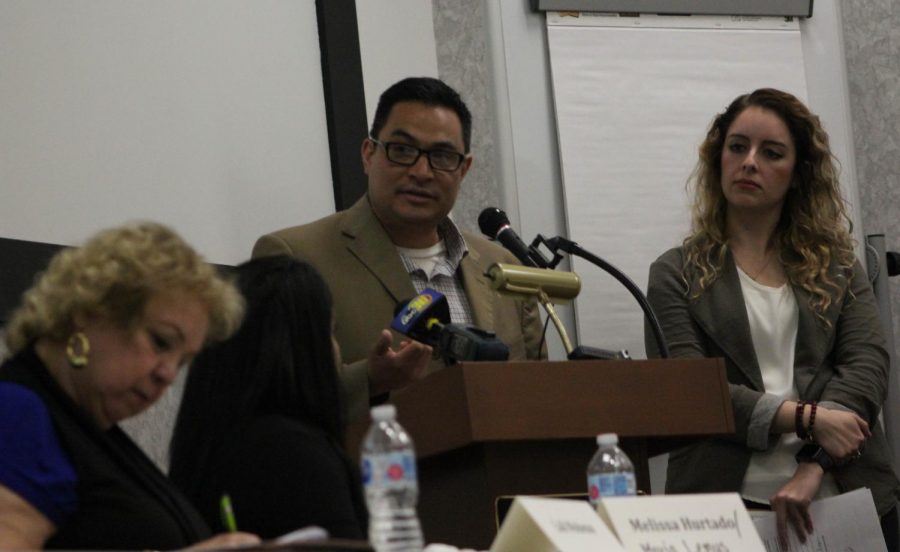 Tulare County is the most under counted county in California, and once again it is at risk for being under counted in the 2020 census.
A study by Edward Orozco Flores, sociology professor at UC Merced, showed the risk rural and suburban Tulare County is.
Professor Flores showed that Tulare County, despite having the second largest household size in the state, has been severely undercounted in the past few censuses. In 1990, the undercount in Tulare and Los Angeles counties led to California being the only state to lose a congressional seat. The undercount also leads to loss in federal funding.
County Supervisor Eddie Valero describes how undercounted people suffer from the lost federal funding that comes from the census.
"Participation in the census is integral to our democracy," Valero said "[The census] results in $53 billion in federal funding including title grants, headstart programs, childcare, and school lunch programs."
The bulk of the under count comes from rural and suburban areas in Tulare County. In those areas are complex households, which are houses with multiple families living in them. Many of those families are made up of immigrants who have expressed fear of being found out by immigration services. However, Valero assures that the census information is private and plays an integral part in funding programs that help less fortunate families.
Maria Lemus, secretary to California State Senator Melissa Hurtado, describes the impact each individual has to federal funding.
"Each person brings in $1800 to $2000 per year just by being on the census." said Lemus. "That's about $20,000 in federal funding lost in Tulare County."
Other hurdles at-risk people face are lack of internet access or mailboxes. These mediums are crucial to the recording of citizens in the 2020 census. Many of these are subfamilies, who are families that don't own houses, and many of those families have children.
"One in 5 subfamily members are children who will grow up to feed the workforce." Valero said, "The valley is the future of [California]."
Valero asks city and region influencers to encourage everyone to take the census. Cutler-Orosi School District Superintendent Yolanda Valdez wants to use public school's outreach.
"We have an important mechanism for outreach." Valdez said calling attention to the flyers and phone calls public schools can make to remind parents to take the census.
Farmersville Mayor Greg Gomez wants cities to promote the census.
"The cities need to remind people that the census information is private and important." Gomez said. He recommends cities host a library day and open the computer's up for anyone who needs to fill out the census.
The 2020 census begins April 1st 2020 and runs through Sept. 2020. Censuses can be filled out online, through mail or be ordered through the phone.