Transgender Day of Visibility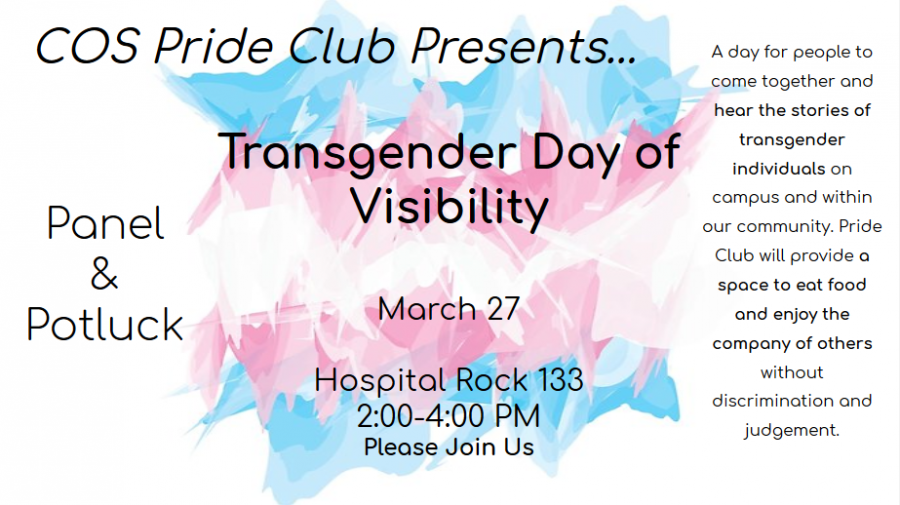 Briauna Guerrerro, Reporter
March 21, 2019
The COS Pride Club is hosting a panel and potluck for Trans Day of Visibility. This is a day for people to get together and understand stories of transgender individuals on campus as well as within our community.
Pride Club is providing a space to eat food and enjoy the company of others without discrimination or judgement.
Panelists who identify within the trans community will also be there to answer any questions people may have about their lives and stories.
The potluck begins at 2 p.m. March 27  in the Hospital Rock Building #133. The panel discussion starts at 2:30 p.m.