Men's Basketball Bounces into State Finals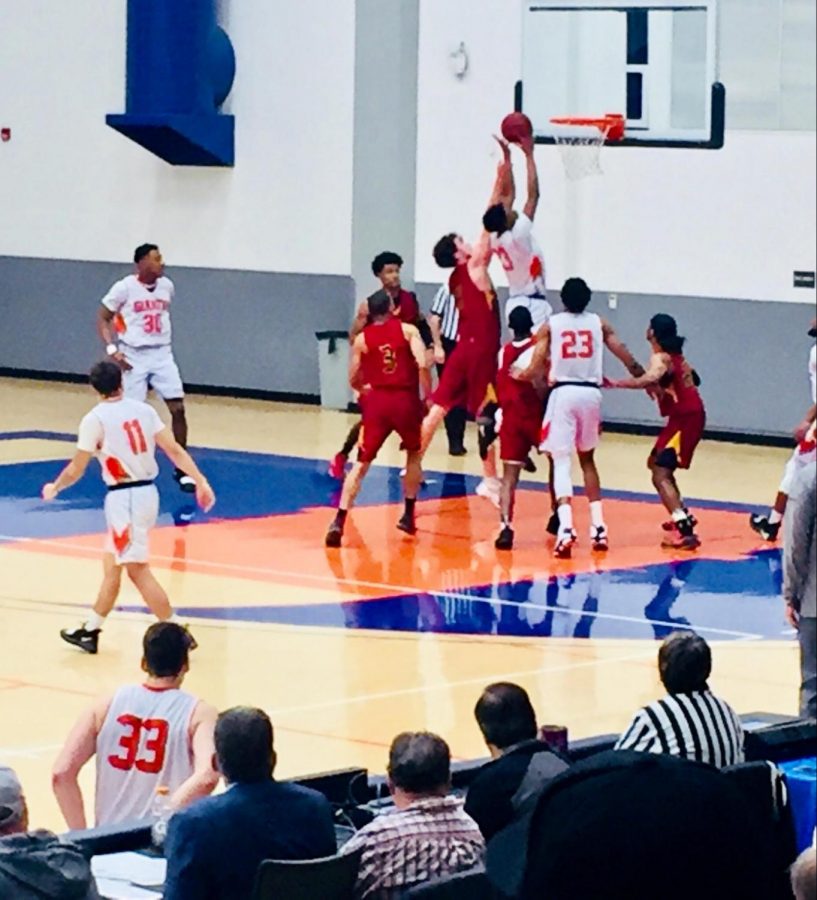 Jared Salcedo and Jose Cabrera
March 13, 2019
Riding an eight-game win streak, the Giant men's basketball team travels to Ventura College for the state finals.
Today at 1 p.m., the Giants, 22-8, face off with Citrus College, 24-6, in a quarterfinal matchup.
It's the fourth trip to the state finals under Coach Rusty Smith. Smith became the winningest coach in COS history with last Saturday's 85-77 playoff win over San Joaquin Delta. His 352 wins passed the previous mark by Poly Wilhemsen.
In the victory over Delta, Keshawn Gibbs had 20 points, nine assists and seven rebounds. Tristan Forsyth scored 20 points with 10 rebounds and Jarell Holmes chipped in 15 points and five rebounds off the bench.
Sophomores Gibbs, Forsyth and TJ Givance provide leadership to a team that welcomed 10 newcomers from last years 21-9 squad.
"My worry, in the playoffs," said Givance, "is that guys won't understand how big the stage is. And we need to shoot well from the free throw line.