Women's Basketball heads to State Championship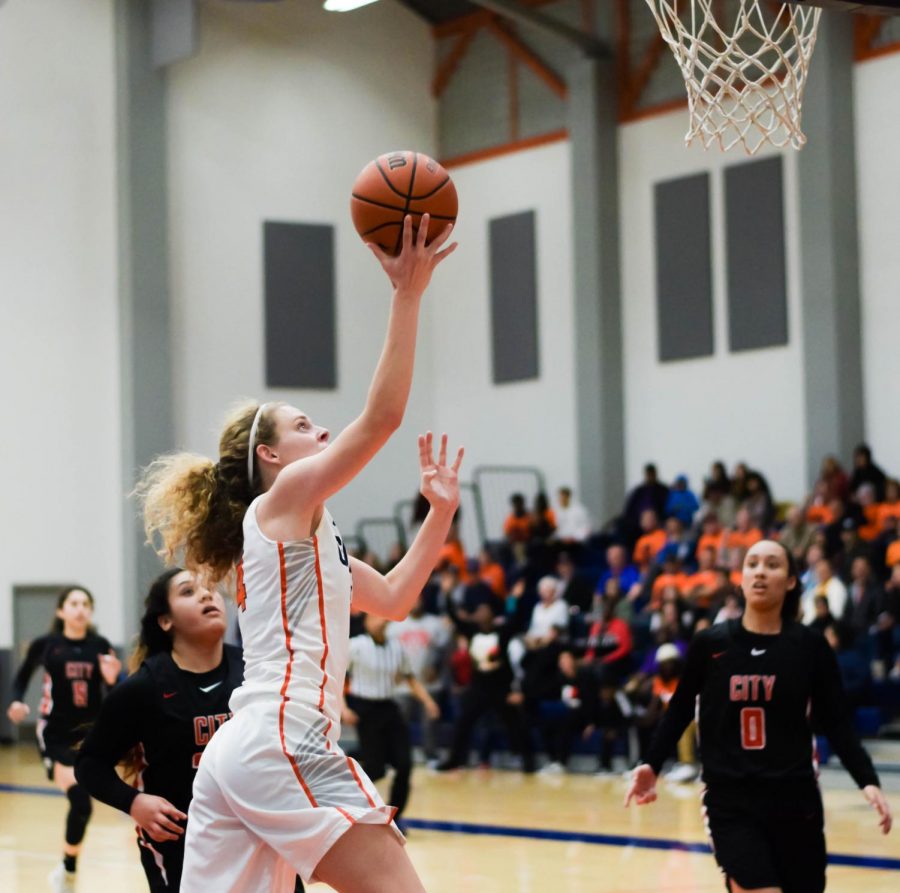 Arlyn Mendoza, Reporter
March 11, 2019
Using a smothering defense, the women's basketball team held off City College of San Francisco 64-59 Saturday night at Porter Fieldhouse.
The win pits the Giants against Moorpark College in the quarterfinals of the community college state playoffs March 15-17 at Ventura College. Moorpark, 29-1, is the number one seed in Southern California.
On "orange out" night, the audience was on their feet rooting on a  ferocious Giant defense. The ladies held San Francisco to 34 percent shooting and forced 18 turnovers.
"Going into playoffs, we need to be stingier defensively," sophomore Shae Sanchez said, "we need to be grittier and get back to being the best defensive team. Playoffs are stressful and intense because it's single elimination."
Janelle Sumilong led the ladies with 16 points and eight rebounds, Sanchez added 15 points and six assists, while Julianna Gutierrez chipped in 10 points and four rebounds.
Getting to the state championships is not easy, Coach Ray Alvarado said, it's the second straight trip and fourth of the last five for the Giants, who stand at 28-3
"Our ultimate goal is to come through and win the state championship," Alvarado said, "It's extremely hard to do and it's only been done here once before."
According to Sanchez, teamwork and hard work have bred success.
"I feel like, myself and the rest of the sophomores," Sanchez said, "have accomplished a lot. 52 wins and counting, six tournament championships, and back-to-back conference championships. I just need to continue to push myself and my teammates at every practice. Being successful in the playoffs starts in practice and everyone has has been bringing more energy and intensity."