New Website Coming to COS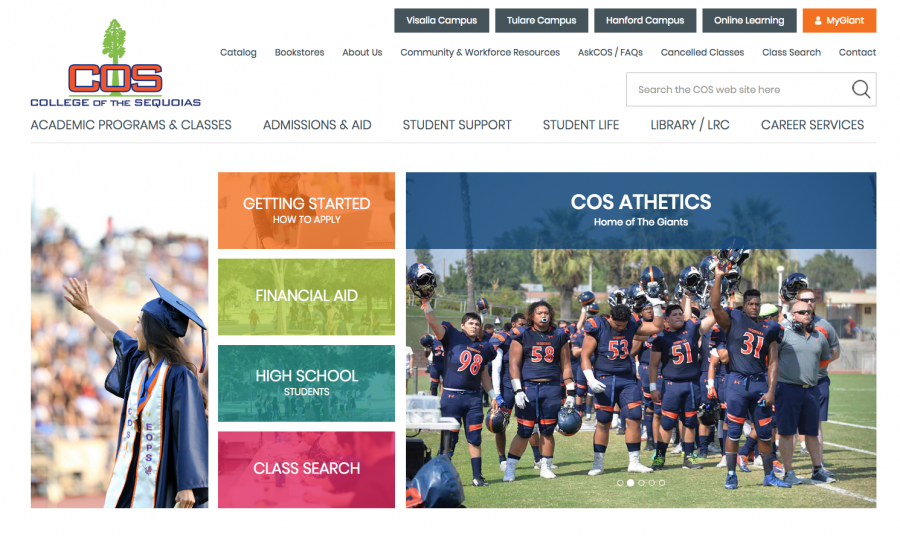 Tech Services will launch a new and improved website for the college. The site will be template driven, meaning pages will be easier for staff to create and for students to understand. The new site will be mobile friendly for phones and tablets as well as having the  page layout be more consistent.
"Before the pages were created without any structure," Dean of Technology Glen Profeta said, "Many pages could be made by people who were now no longer working here."
The beta version of the site was released a few weeks ago. While many students have not seen the beta version some are fond of the website they have now.
"I don't have a problem with the website," said Zaina Shuaibi a 22 year old bio-chem major, "I think it's pretty straight forward. You just gotta dig through it to find what you are looking for."
Tech Services will also be integrating a new version of Bannerweb into the website, making it easier for students to access and use at the end of next year. The website will open Bannerweb along with the sign-on portal when the MyGiant button is clicked. To students like 20-year-old music major Alexander Hernandez that is a good sign.
"It would be cool if it was easier to click to Bannerweb. It's kinda hard to find right now." Hernandez said.
The new website will go online on March 12. The beta website can viewed at beta.cos.edu.