COS Swim Team preforms well in Clovis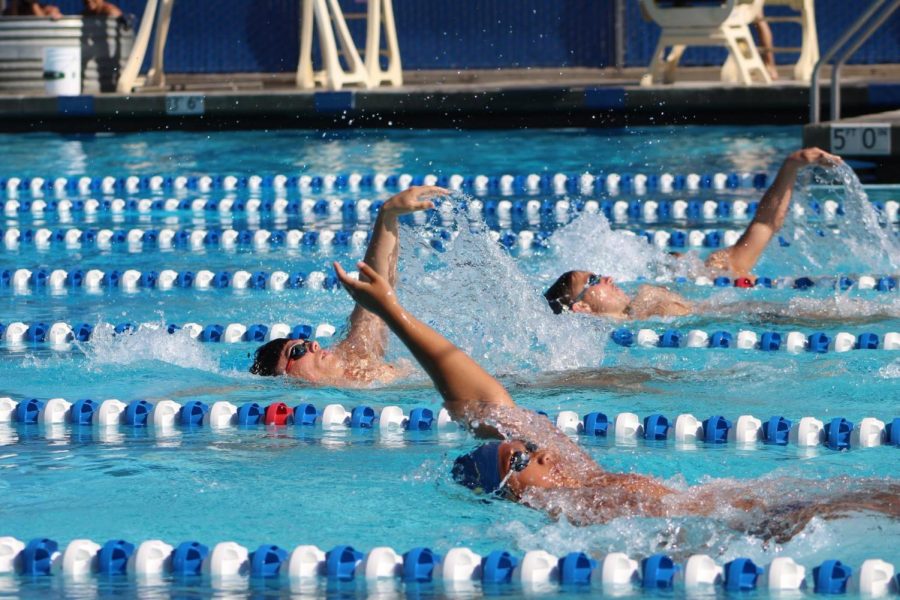 Everybody in the pool.
For the first time, Coach Allyson Briano was able to use her whole team. Issues involving eligibility kept some swimmers on the sideline.
"It should be all cleared up," Briano said, "we had six players that weren't able to play. I feel like two weeks ago [at another meet] it wasn't what we were capable of, because of those issues, but I feel like now that it's over we can achieve what we're capable of."
During the meet in Clovis the girls were second place and the boys made it to third. Briano believes that they were underestimating Clovis during this meet and were surprised of the amount of depth they had.
For the men's side what stood out for Briano was Seth Gregory who was said to have a fast time of 59 seconds in the 100-meter backstroke and Inocencio Salazar was made commendable for taking part of the longer races.
For the women, Briano's response was positive as well, she said Madison Eaton and Emily Helpio did nicely on their backstrokes, and Natalee Clements was pretty good on her freestyle.