Student Senate Now Accepting Applications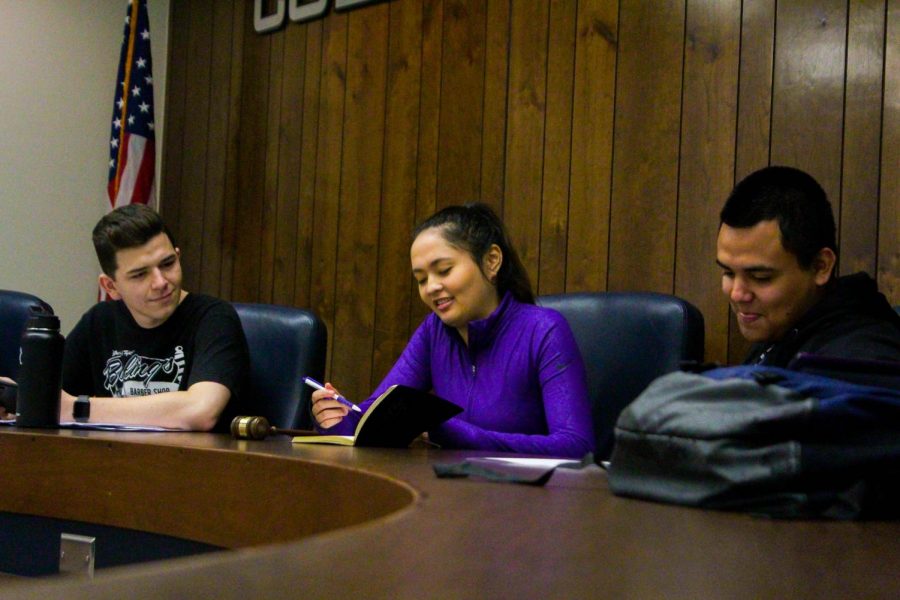 Venie Soares, Managing Editor
February 28, 2019
Imagine a job where you had to find your own replacement.
As their terms wind down, the Student Senate begin the process of getting a new COS student government elected and installed. Applications for all positions are due by April 5 at 4 p.m. Candidates must include a photo, a political statement, and a completed application. A GPA of 2.0 and a minimum of a nine-unit enrollment are required.
Student Senate President Isabella O'Keeffe has worn many hats during her time in student government.
"It doesn't matter if you have experience or not," President Isabella O'Keeffe said, "You need to be a leader, a communicator, a listener, and an advocate for students."
In 2017-18, O'Keeffe was voted in as a College of Sequoias Student Trustee. The experience she gained in the governing process encouraged her to run for Vice-President in 2018-19.
"I came out of my shell," O'Keeffe said, "I found I enjoyed advocating for students. I feel like their voice matters and I want the faculty to realize the importance of students, to honor their wishes and desires."
Because the president-elect moved away over the summer, O'Keeffe had to fill the dual roles as president and vice-president. While the major duty of the vice-president is to keep track of reports made by Senate members on their respective duties, the president controls the meetings and follow procedure.
"As president, you're more of a mediator," O'Keeffe said, "you run lots of meeting and are the connection between the Senate and the instructor."
The double-duty workload does not faze O'Keeffe as she is triple majoring in psychology, theater and law. She plans to transfer to Fresno State and pursue a career in governance.
Rihab Boumzough, Commissioner of Publicity, feels the Student Senate and its leadership classes help build confidence and a sense of inclusion.
"As a freshman in college," Boumzough said, "it can be easy to feel completely lost amidst a new system, new faces, and a whole new chapter in life. Going from a frightful immigrant, to serving on college -wide committees has been very meaningful to me and has empowered me to advocate and fight on behalf of students."
According to Commissioner of Clubs, Betty Luengas, Student Senate fuels personal growth.
"I have learned to better manage my time." Luengas said, "I have also been given the opportunity and confidence to explore new fields."
The Student Senate leadership class meets Tuesdays and Thursdays, 11:10 a.m.-noon, in the Sequoia Board Room. The election will be held online through the COS Canvas system, April 22-26.
Find out more by visiting the Student Senate page on the College of the Sequoias website.