CHAP brings powerfull perspective to COS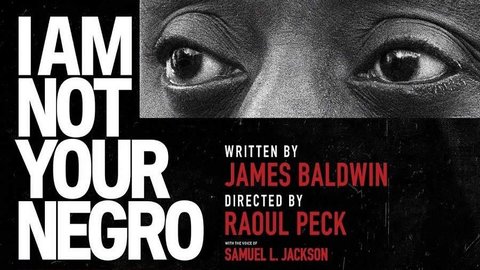 Hang on for a minute...we're trying to find some more stories you might like.
A articulated look at the anger and frustration felt by black Americans during the civil rights movement.
In celebration of Black History Month, the Culture and Historical Awareness Program presented "I Am Not Your Negro," a 2016 Academy Award nominated documentary film on Feb.13.
Inspired author James Baldwin, a fearless intellectual and independent thinker's unfinished manuscript, "Remember This House," a collection of notes and letters that revolved around the lives and deaths of Medgar Evers, Malcom X, and Martin Luther King. All were personal friends with Baldwin, he was a noted participant and thoughtful observer of their struggles.
Directed by Raoul Peck, the film weaves together well-selected recent and historical film footage, television clips, photographs and FBI files. Peck sets Baldwin's, intimate and often shocking words via Samuel L. Jackson, who brings an understated, almost whispered narration to Baldwin's words.
The story shows some excellent and seldom seen film clips of the three slain civil rights leaders but focuses on Baldwin's complicated persona.
Baldwin was a cultured, gay black man who wrote and spoke passionately combining racial issues with America's historical popular and materialistic cultures. He said that consumerism and passiveness had lulled white America into a false sense of happiness and contentment that allowed them to ignore the subject of race.
"The question, really, is a kind of apathy and ignorance," Baldwin said, "which is the price we pay for segregation. You don't know what is happening on the other side of the wall because you don't want to know."
Baldwin, in practice, was not a radical. He was an unabashed American. He disavowed the Black Panther Party because he did not believe that all white people were devils. He refused to identify with the National Association for the Advancement of Colored People (NAACP) because he claimed they promoted divisive class distinctions in the black community.  
Like Baldwin the movie was emotional, pointed, and at times, angry. If uncomfortable feelings lead to critical thinking, "I Am Not Your Negro" succeeds, particularly for the white audience. The College of Sequoias was treated to another thought-provoking presentation by C.H.A.P.