"Make America Great Again" Hat Controversy in DC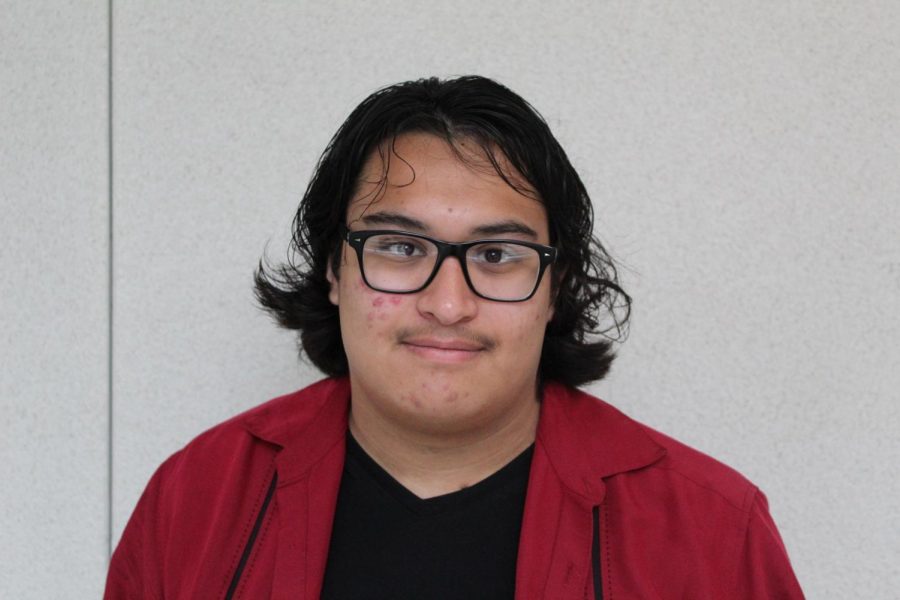 Eric Galan, News and Opinion Editor
February 7, 2019
A plot to destroy the President! A witch hunt! Fake News!
Those are the phrases our President uses to discredit the media and instill fear into our society. Since his election the news has been under fire. A 2018 Gallup Poll revealed that Americans believe 62 percent of all news in the US is biased. So the response from news sources should be simple: work twice as hard to deliver credible, factual, news. And then a Kentucky catholic school took a trip to D.C.
Earlier this month a video was released online of Covington Catholic High School student Nicholas Sandmann standing and smirking face to face with Omaha Elder Nathan Phillips. Immediately there was a firestorm of news and internet comments alike touting Sandmann as another crazy Trump-tard and Phillips as a poor victim of the "Make America Great Again" craze. However, later in the week a separate video emerged. That showed both sides were antagonized by a third party, in this case a group identified as Black Hebrews.
While this is validating for anyone who believes all of America's problems are caused by people from Africa and the Middle East it's also a huge red mark on the news and provides ammunition for critics like our president to continue his attack on the press. And it's true the media jumped the gun. There was a news story that came out too fast and misrepresented the facts. And it put someone in harm's way. Sandmann and a few other kids from Covington have said they and their families have been threatened. And that's the media's fault.
In the news world there is a basic and simple practice for news stories. "Get it out first and get it out right." And in the age of the internet, 24 hour news programs, and "those darn kids" the part about getting it out fast can seem more important than the part about getting it out right. So the news will sometimes run a story that doesn't cover all the facts, is a little boring or too click-baity, or in this case, as close to wrong as the news can get.
While it is unacceptable to run a story like that, it isn't a free pass for anyone on any side of the political spectrum to denounce any news organization or to conclude all of news media is ineffective and shouldn't be. Newspapers and shows national and local are vital for a democracy to run correctly. They're how the layman gets their information about the world. Local papers expose corruption. National shows bring breaking news from across the country. And no one would dare get rid of their local weatherman!
Without news politicians like Trump, corporations, and even Mother Nature can cheat hard working Americans like yourself. True some websites will lie and a story will come out too fast to get the point. But should you really wholly trust everything you read? Personally I believe that there is a simple phrase readers should remember before taking in a helping of any news story. "Treat your news like a piece of unseasoned meat. You need it even though it tastes a little plain and might not be what it says on the package. After all, the news is bland information so take it with a grain of salt."