C.H.A.P. shows Conan O'Brian Documentary to close out fall semester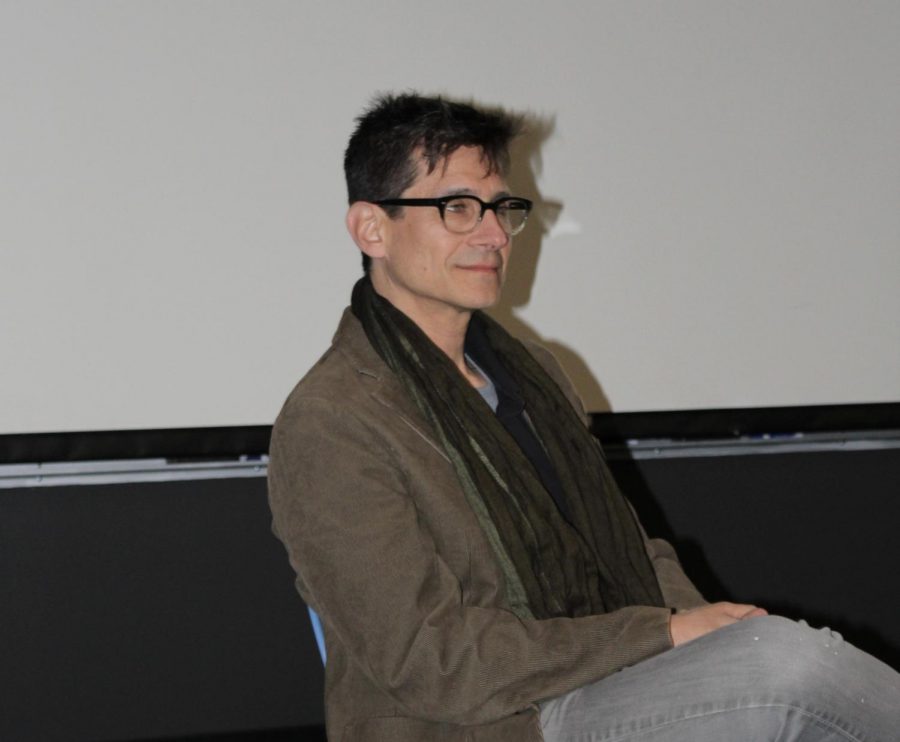 Venie Soares, Lead Reporter
December 13, 2018
Writer, director and independent film Rodman Flender wants to celebrate the human experience. 
As part of the Cultural and Historical Awareness Program, Flender screened his documentary, "Conan O'Brian Can't Stop" on Dec.6. The film chronicles O'Brian's 2010 "Legally Prohibited From Being Funny on TV" comedy tour. 
O'Brian was pushed out of his job as host of "The Tonight Show" that year and could not perform on television as part of his contractual settlement the NBC network. Flender shows the ups and downs of putting together a large-scale comedy tour and its grueling schedule. Sometimes risqué, edgy and blunt, the film doesn't pull any punches as O'Brian channels his anger with NBC into audience laughter. He uses his improvisational style to acts as if it's completely normal.  
"It wasn't censored or sanitized," Flender said, "I didn't want this to seem like a Connan O'Brian product. Because we're friends since college, he trusted me. I think he knows he has to be honest with his fans. If his fans smell any b.s., they wouldn't support it. Ultimately, it's a story about addiction, a portrait of a guy who's addicted to his audience." 
Flender did the filming and editing himself. The schedule was physically and mentally grueling. He said that lugging around all the equipment, combined with the lack of sleep stressed him to the limit. Keeping all the cameras in focus, getting the angles, worrying about what to shoot and then worrying about what shots were missed in the frenzied pace all added up to 14 hour days. 
"Even when the crew was sleeping, I was in the back somewhere doing technical work." Flender said. "I didn't have an agenda. I just wanted to capture a moment. I refined the story as I edited and found what the movie was, after the fact. It was very gratifying, but I can't say it was fun." 
With over 40 TV episodes as director and numerous films and documentaries, Flender has established a reputation as an artist who crosses genre boundaries. He said he's lucky not to be branded and likes going back and forth between genres and mediums. His resume includes horror, comedy, drama and music. 
He's always looking for an interesting idea for a documentary and will be soon releasing a new horror movie. "Eat, Love, Brains" is a romantic comedy/road movie with cannibals, according to Flender. 
Flender said he's not interested in the big action movies, he looks for the human experience, no matter the genre. He started young with his parents Super 8 camera and doesn't think budding filmmakers should see technology as a hurdle. 
"If you have a smart phone, you've got a movie studio," Flender said. "You can do distribution on YouTube or Vimeo, any of the online sites that allow you to play your movie. Hey, for $1.99 you can get an app that makes an explosion for you. Just load it into your scene. It's all storytelling.