Teacher arrested for cutting student's hair while singing national anthem
Hang on for a minute...we're trying to find some more stories you might like.
Margaret Giezinger, a teacher at University Prepartory High School , was arrested yesterday on charges of child endangerment.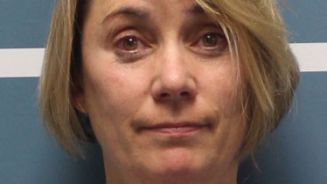 Giezinger, 52, was arrested on charges of forcibly cutting  a students hair with scissors while singing the national anthem and trying to cut another students hair during a chemistry class at UPHS.  She was arrested at her Exeter home without incident by Exeter police and held on $100,000 bail. UPHS is located on the College of the Sequoias campus. 
COS Police Chief Kevin Mizner said that after UPHS sent Giezinger home, he began the initial investigation of the scene which included numerous interviews and the collection of video evidence. The investigation is complete the results will be submitted to the District Attorney today. 
"We responded to a complaint, Mizner said," and supported by video and statements, we believe a crime, or crimes, including child endangerment occurred.