Classes to get out of for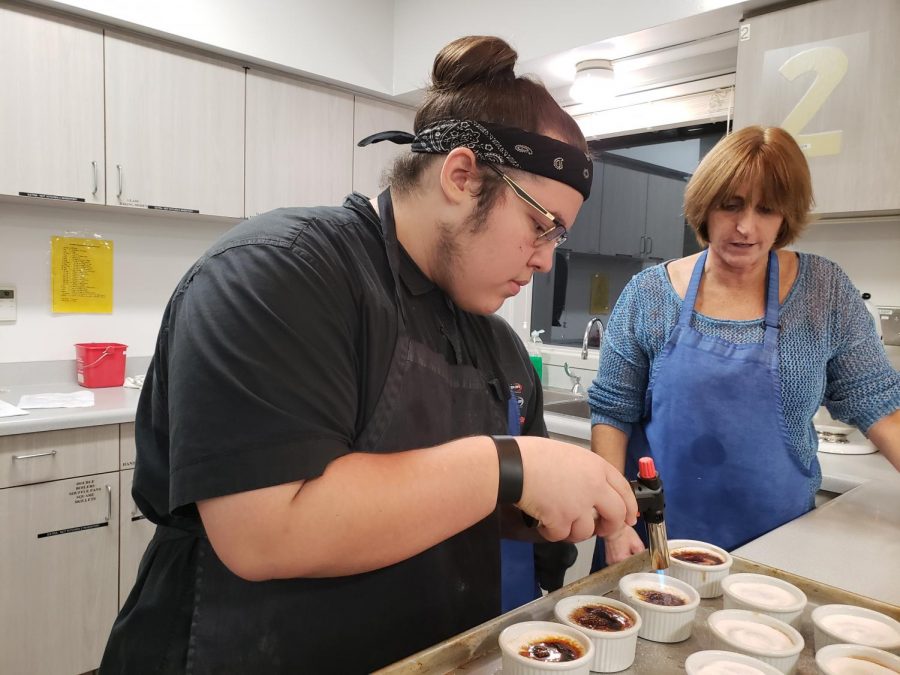 William Huffaker, Staff Reporter
December 5, 2018
From fileting to designing, fencing to beat reporting, College of the Sequoias offers intriguing, hidden classes for students of all interests.  Many Giants may spend their entire time at COS without knowing these courses even exist and without knowing the benefit offered by taking them. 
The Fashion program at COS is one of great history.  Records of students and professors designing all sorts of clothes and fabrics date back over three decades.  Starting as just a voluntary club, the fashion department has evolved to include 14 classes, 10 of which are CSU transferrable. 
Fashion adviser Tiffany Wainwright says that the program is designed to try and rear those coming in with a fashion major for universities such as Cal State Long Beach and Cal State Northridge.  They will be expected to take 7 Fashion and design courses as well as 12 collective units from the remaining fashion classes to get their certificate or AA degree.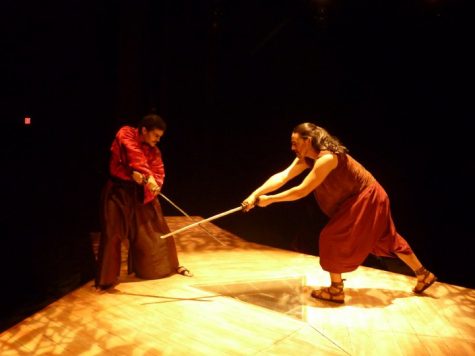 Wainwright sees the value in having a diverse-thinking group of students in the program and extends an invitation for all COS students from the vast range of majors.  "We need chemists for fabric, businessmen, English majors for editorials and magazines.  There's even fashion photography." 
For students just entering the program, Wainwright recommends Fashion 140 Intro to the Fashion Industry and 143 Fashion Career Readiness. 
She hopes they will be able to host their very own fashion show next year, but in the meantime students can check out all the monthly designs displayed in their window. 
"Stage Combat is an opportunity you can't get anywhere else on campus," says COS Drama instructor Chris Mangels.  He believes that every student wishing to pursue acting should take the course to increase their body awareness. 
The class allows students to practice and arrange their own fights, all of which are designed to look as real and believable as can be done on a stage.  COS is home to the largest collection of sword props between Los Angeles and San Jose, which will be frequently broken out for swashbuckling and dueling. 
Mangels, who has been teaching stage combat for 12 years now, says taking the course gives students who wish to try out for Spring's The Three Musketeers a leg up.  It gives him the opportunity to "see who's game for the training."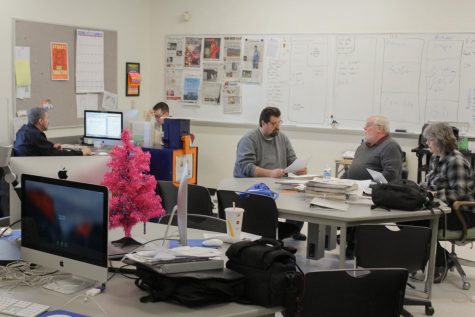 Even if not a drama major, students of all interests are encouraged to come out and join in on the opportunity, although they must be prepared for the action and physical demands that come with it. 
Be prepared for a culinary trip around the world, COS' Cultural Foods class offers an assortment of dishes one would rarely find in Tulare County.  Travelling across the globe and making stops at 13 different countries, the course provides recipes for authentic foreign cuisine. 
Course professor Kyran Wiley says that the class covers everything that could possibly influence a countries' cooking.  This means the countries' common religions and ingredients, geography, and even invasion history.  These all are meant to answer how and why the specific crops used in these dishes are grown. 
After discussing the origin of the country's foods, students will begin work in groups of four, two of which will find and create their own recipe packet, the other 2 preparing a presentation of the dish.  These groups will catalogue to the tee exactly how much they need to purchase and exactly how much it costs them to make the dish. 
Previously, Wiley had been the executive chef for catering restaurants such as Tré Bien and Suesa Creative Catering.  After teaching the course this first semester, he spoke of the importance of taking such a class and not limiting oneself to only one countries' cuisine.  "It really broadens your horizon on cultures." 
In classes Journalism 114 and 120, Giants will receive an opportunity no other class can offer.  After joining the Edit Board class, students get to participate in their very own local newspaper.  Being all student-run, the class gives a great opportunity to work in an environment that's very reflective of a real workplace. 
Instructor Judy Menezes says, "It's called edit board, but it's not just for editors."  Calling upon students of varied skills, she believes that the best newsrooms are ones of distinct passions.  "Say you're a science major, write a science article."  The edit board class also avidly seeks out photographers and designers for graphics. 
Menezes sees importance in not blitzing through one's college experience without trying new things, saying that students should make an effort to "get out of the bubble of their major." 
"Don't worry about not having the skills," says Menezes.  She says the number one thing she looks for in students are effort and heart and finds that these along with students' confidence in themselves usually increase as they progress in the class.