Why you should care about journalism? Editorial from the staff to the community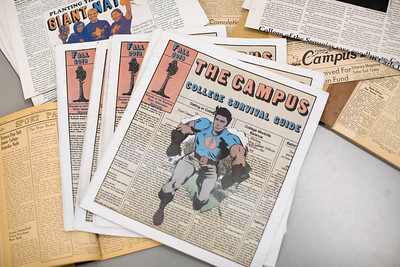 Staff Editorial
December 4, 2018
Journalism is under fire not only from President Trump, but also in the public eye. On e third of Americans believe that the news media cannot be trusted in delivering the news truthfully. President Trump labeled the news media as "enemy of the people"
Here at The Campus we aim to be fair, truthful and transparent in our news reporting. The Campus is a student run newspaper that covers this college and the surrounding cities to be the voice of the people that live here. O other news source is going to focus on the daily lives and stories that need to be told. This makes this newspaper unique in that it reaches beyond the staff and students of COS.
The Campus newspaper is the first line of defense for it's students and it's community to report when injustice or civil rights are threatened. Journalism is a tool to be the voice of the people. We are a First Amendment newspaper that believes that it is our civic to promote and protect democracy. There are too many instances where those rights are being taken away and no one to stand with those left to fight against it.
To better serve our community The Campus needs diverse voices to take interest and telling their stories. To do this we need Latino Students to represent and tell the stories of the Latino community. The Campus needs more African American students, the veterans, LGBTQ+, Muslim, and the multitude of different people that make up COS to represent their community and tell their stories.
How can we be any service of the community if we report on something if we do not know what it is like to live as those we do not know what it is like to live in their shoes.
To fix the problem the Staff is asking the students to be apart of its newspaper. There is no better time to get involved than to join us next semester. Jour 130 Media Practicum and Jour 114 Editorial Board are now accepting enrollment. These classes are both transferable.
We are looking for reporters, photographers, podcasters, cartoonist, artist, social media, sportscasters, a live stream team, videographers and graphic designers.
You do not need to have any experience in any of the following to join the staff just the desire to learn and be part of a team. The great thing about these classes that you will get experience requires being successful in workforce outside of college.
Working under a deadline, building people skills, how to network and leadership skills are some of the benefits that you will get out of these classes. Your hard work in the finished product that is the newspaper gives you a sense of accomplishment.