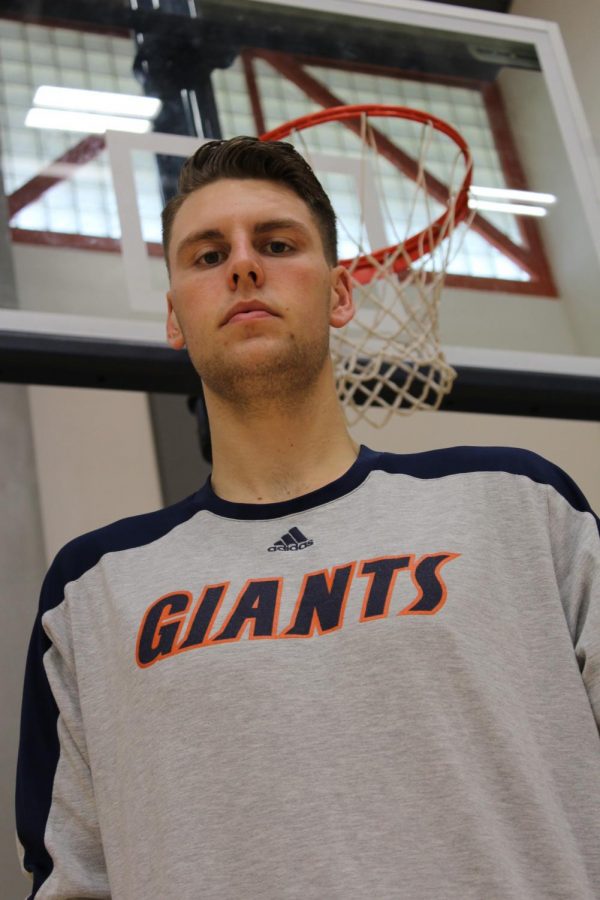 Photo by Michael Taber
Moving away from home is never easy, especially when that move is across the globe. College of the Sequoias student Tristan De Zwart Forsyth, 20, did just this when he moved from Melbourne, Australia to the United States back in fall 2017.
"I like how it's competitive," Forsyth said, "I miss the food in Australia, but the food here is great. I like Olive Garden."
When asked what food he misses the most about Australia Forsyth replied with the "Mighty Melbourne Burger." The burger is a grass fed lean beef, tasty cheese, crispy bacon, free range egg, a couple of slices of beetroot with salad, relish & herbed mayo. Forsyth misses it, but Olive Garden to him makes up for it.
Life for Tristan was really good back in Australia. He worked full time in a renovation business as a labourer. He believes life back home helped him shape into the person he is today because of the people he was surrounded around with back in Australia.
Forsyth originally came to Iowa for his freshman year of college before heading back home to Australia. Last August he made his way back to the states to join the men's basketball team at College Of Sequoias and attend school here.
"The Basketball program is highly recommended. Melbourne knows COS, Reedley, and Fresno State," Forsyth said.
Forsyth's sporting agent and family friend Tim Rapp recommended COS because of the basketball program. Forsyth was soon in contact with head coach Rusty Smith and made arrangements to visit the campus. He loved the visit and took the opportunity to play at COS after meeting head coach Rusty Smith. Smith knew after watching film that Forsyth would be special.
"He's really easy to coach," said Smith, "As soon as I saw the video of him he had a superior playstyle and height. You can't teach height."
He quickly made a place for himself with his teammates who gave him the nickname "Big Aus."  His family knows this is good for him because the dream of going pro is every athletes dream and Forsyth's family is very supportive.
"I have to be in the U.S. and surround myself with talented players and coaching…family knows that and are supportive" said Forsyth. "I miss the food, but also my friends and family."
Outside of basketball Forsyth loves to relax like any other student. He listens to music with good vibes like R&B, hip hop, and "bangerz" – yes, the z is intentional. Forsyth also enjoys going on hikes, hanging out with friends, and even school.
Forsyth has been all over the country, visiting Iowa, Oregon, New York, Texas and the Nation's Capital.
"It's a lovely country. It has a lot of things to see and do," Forsyth said.
In particular Forsyth is a big fan of Los Angeles, noting its bustling activity and exciting lifestyle.
"San Francisco is cool," Forsyth said, "but LA is better because there are more things to do out there."
Something many people don't know about Forsyth is that he loves to sing. While he tends to keep his singing ability to himself Forsyth says he has a good voice, so whoever he busts it out for is in for a treat.
Forsyth is decidedly not a fan of President Donald Trump, going so far as to call him "a wanker."  He feels someone else should be in office instead of Trump, he feels that he is not particularly mentally stable.
If basketball for the Big Aus does not work out he plans to continue his major in graphic design at Cal Baptist or go back to Australia to work on it there.
Not just a basketball player, but an interesting human being, Tristan Forsyth the "Big Aus" is an open minded person and very welcoming to those that want to know him. He wants to be successful in life and has a plan laid out for himself. He knows what he wants and is going for the goal of being a pro basketball player and a graphics designer.
"I want to be remembered as the underdog," Forsyth said, "Someone that people put 100 percent in since day one, been overlooked all the time and eventually looked up too."