COS remains "Safe" in 2018 Clery report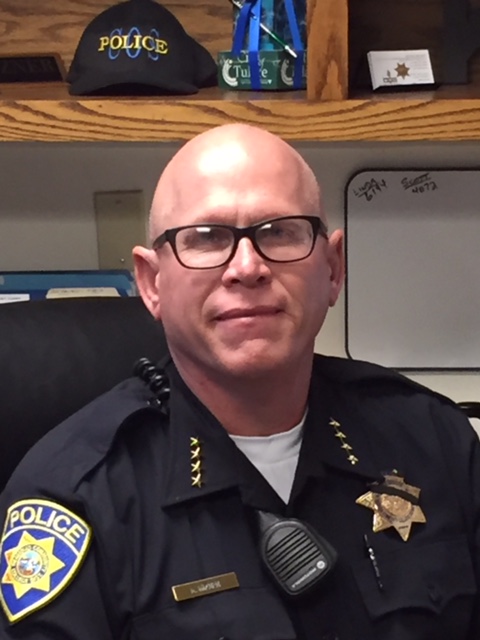 Venie Soares, Lead Reporter
November 27, 2018
College of Sequoias Police Chief Kevin Mizner and his staff are reviewing 2018 crimes on campus for a year-end report.  
Federal statute mandates COS maintain crime records and publish them on an annual basis. Under the Jeanne Clery Disclosure of Campus Security Policy and Crime Statistics Act, or Clery Act, all colleges and universities that participate in federal student aid programs must record and disclose all crime statistics and security information. 
COS Police Chief Kevin Mizner said, "The Clery report is to provide information on campus safety, it forces me to evaluate the safety of our campus but more importantly, it provides a clear picture to students and parents about our campus safety so they can make a decision on how safe a school is when applying. We try to make it as comprehensive as we can." 
It's not just reports to campus police, Mizner said, it includes reports to any other person and brought to the attention of COS faculty or administration. It includes, not only the Visalia, Tulare and Hanford campuses, but any satellite location where a COS class takes place. To identify and track off-campus school areas, COS police contact the location's policing bodies following guidelines set by the Clery Act. 
Mizner must also maintain a daily crime log and issue campus crime alerts. Clery-related alerts can be distributed on campus email, Regroup System (text message) or GiantsAlert (Alertus ENS System). 
The Clery Act was named to honor Jeanne Clery, a 19 year-old student at Lehigh University in Bethlehem, Pennsylvania. Clery was raped and murdered in her campus residence hall in 1986. The attack on Clery was the 38th reported at Lehigh over a three-year period. Her parents claimed that had they known about the school's crime record, they would not have allowed their daughter to attend. 
Mizner and the COS administration are constantly working on keeping the campus in compliance with the Clery Act. They have a new policy on sexual misconduct going through the final approval by the COS Board of Trustees. 
The new policy, Mizner said, "Not only provides a mechanism of how we respond to sexual violence, but provides a requirement that we are proactive in prevention." 
All Clery reports, alerts and the daily crime log can be found on the COS Police District page, under the student services heading of the COS webpage.