Giant cross country finish top 10 in State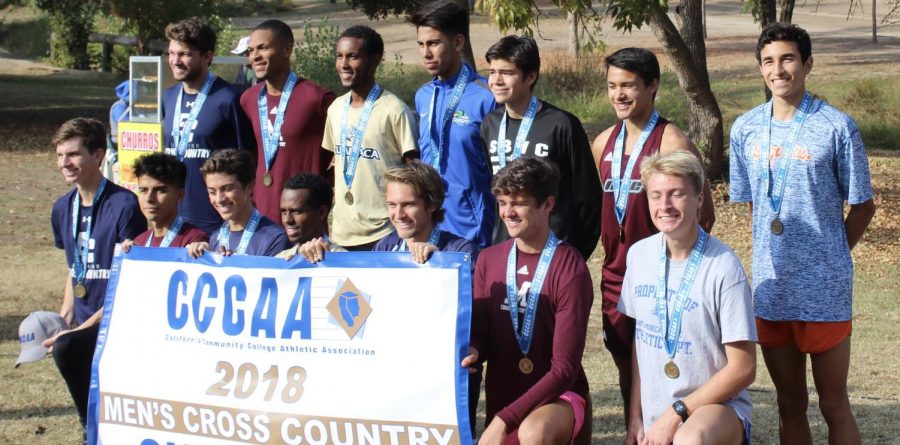 Venie Soares, Lead Reporter
November 26, 2018
Cross Country State Finals 
The freshman-led College of Sequoias cross country men's team raced to a 10th place finish in the state finals on Nov.17. 
Out of 168 runners, Ismael Ramirez ended in 8th place at 20:39.3, David Roderick 66th at 21.45.5, Oscar Perez 74th at 21:49.5 and Joel Garcia 81st at 21:57.9. All ran personal bests on Fresno's Woodward Park four-mile course. Luciano Linares rounded out the team scoring at 22:30.1.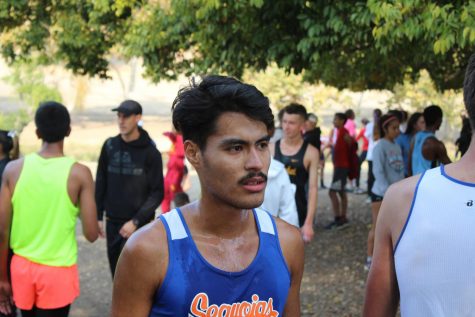 "I'm very excited," first-year coach David Sanchez said, "We're young and we ran a lot of personal bests. But I'm not content because there is room to grow. Can we go forward? Yes. Do I see them doing better next year? Yes." 
After being named All-American for his finish, Ramirez said he was satisfied with 8th place. He shaved nearly a minute off his personal best and was the top finisher from Northern California, avenging his close loss in the NorCal section meet.  
"I was hoping," Ramirez said, "we would go top five." (as a team) "But it's a good starting point to get better next year." 
Lidia Briseno and Courtney Santos ran the three-mile course individually for the women's team. Out of 164 runners, Briseno finished 31st at 19:35.2 and Santos 100th at 21:05.5. Both ladies ran their personal bests and said they felt good and left it all on the course. 
The smoke from Northern California wildfires threatened to postpone the meet. The Air Quality Index hovered around 140 and races were started earlier than scheduled. A small but enthusiastic crowd followed the runners around the course and cheered on their favorites.